FIFA 22 Gameplay Reveal: Six Years of Frostbite Engine, and Still No Improvements in Player Movement Animations
Published 07/21/2021, 3:52 AM EDT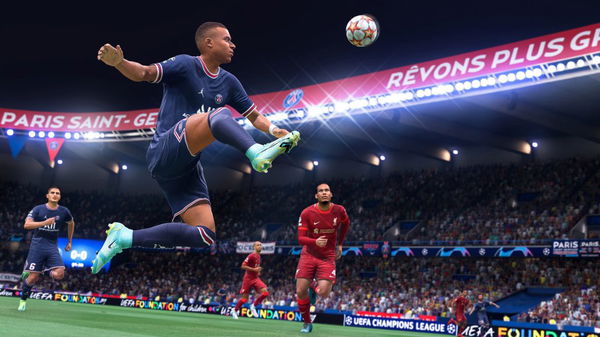 ---
---
Like every year, EA will release the new title in the popular soccer franchise, FIFA. The upcoming game in FIFA 22 will provide a lot of new and exciting features for the fans to try, with the return of some old ones as well. Recently, the developers showcased the title and its many features with the gameplay reveal trailer. This includes the addition of new gameplay mechanics like explosive sprint, true ball physics, and the HyperMotion technology for next-generation consoles.
ADVERTISEMENT
Article continues below this ad
However, the game will also bring back some of the negative aspects of the franchise as well. For years, the community has asked for various changes to improve the experience. But the developers have never fixed it properly, and one of the series' biggest mistakes returns with FIFA 22.
ADVERTISEMENT
Article continues below this ad
Developers haven't fixed player movement animation in FIFA 22
The gameplay reveal trailer showcased some of the major highlights of FIFA 22. Fans can play with countless teams and control the biggest stars of the game like Messi, Ronaldo, Mbappe, and many more. However, the animations for these players still feel off, which takes away from the amazing experience the game can provide. Along with that, many of them have complained that the ball physics feel a bit off as well.
The series took a major change in 2016 when it switched to the Frostbite Engine developed by DICE. The physics of the game needed a lot of revamping at the start, but it has improved a lot since then. However, the player movement animations haven't improved at all since the beginning, which has disappointed the community.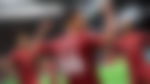 ADVERTISEMENT
Article continues below this ad
What is wrong with the player movement animations?
For a long time, FIFA hasn't received a lot of tweaking in the player's movement animations. In FIFA 22, players still move around as if they are skating around the ground with a lack of weight in their foot planting. While playing the game, it still feels like they are gliding across the pitch, which is drastically different from the real world. Along with that, the ball also does a lot of rolling animations during and after a touch from the player as well, as noticed by many during the trailer.
In the end, it feels like the developers have improved on a lot of visual and gameplay mechanics. But, they have also not addressed the glaring issues of the series, and it seems like the fans of the franchise might have to wait another year to see the fixes for them.
ADVERTISEMENT
Article continues below this ad
WATCH THIS STORY: Top selling PlayStation, Xbox, and Nintendo consoles of all time