FIFA Corruption Scandal: Explanations and Implications
Published 06/01/2015, 2:05 AM EDT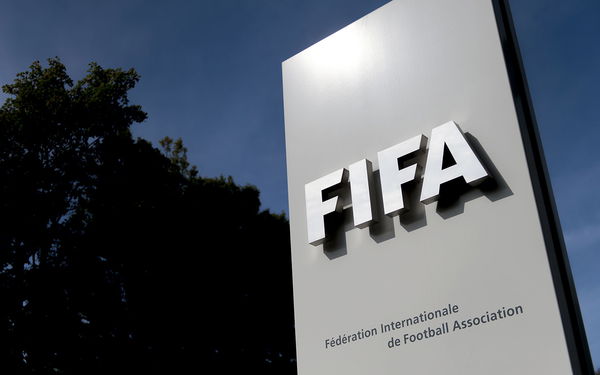 ---
---
The Baur au Lac in Zurich provides a serene setting for visitors. Overlooking Lake Lucern, it is ideally situated at the heart of the city and in its vicinity lie Zurich's primary attractions. Early Wednesday morning, as they prepared for the upcoming FIFA congress scheduled for later that week, the inhabitants witnessed a spectacle, a significant deviation from the calming backdrop that the hotel usually offers.
ADVERTISEMENT
Article continues below this ad
On the morning of the 27th of May, 2014, officials from the Swiss police arrested six FIFA executives on charges of fraud, racketeering, and money laundering among others. This indictment is the beginning of a much larger racket that shall be uncovered according to Attorney General Loretta Lynch. She says this arrest is a part of a more widespread initiative to combat corruption nesting within the much-maligned global governing body of football. With the world's accusing eyes looking down upon the organization with contempt, FIFA is faced with the unenviable task of rebuilding its tarnished reputation after polluting the beautiful game with seemingly endless controversy.
WHO IS BEING CHARGED AND FOR WHAT?
There are 14 accused individuals in this indictment. They comprise of FIFA executives of CONCACAF and CONMEBOL, sports marketing managers, and one broadcasting corporation head. The accused allegedly conspired to receive bribes in exchange for broadcasting rights and their involvement dates back to as far as 1991 with over $150million involved.
ADVERTISEMENT
Article continues below this ad
Contrary to popular belief, the charges do not cover the entirety of alleged corruption FIFA is guilty of. This is merely an indictment pertaining to the abuse of power to procure bribes while selling media and marketing rights for various football events. However, this may be a stepping stone for uncovering several other such scandals. As the accused in this indictment give their testimonies, one can only imagine the depths of what shall be discovered.
HOW WAS THE SCANDAL UNCOVERED?
According to reports, the US Department of Justice has been working in cahoots with former CONCACAF General Secretary Chuck Blazer. In 2013, he secretly pleaded guilty to charges and consented to assist the uncovering of the racket and has been listed as the primary co-conspirator in this case. His testimony has been paramount in building the case against the arrested.
WHY IS FIFA SUSCEPTIBLE?
The global governing body of football has no regulatory body that has the authority to supervise its functioning. Essentially, all football related activities in its member nations fall under its jurisdiction and FIFA has become a law unto itself. There are no international laws that FIFA has to abide by as it isn't an international business generating revenue. Thus, with the lack of any supervisory body overseeing its actions, corrupt officials have the right platform to abuse the powers vested in them and consequently defile the love, affection, and trust the global community has placed in them.
ADVERTISEMENT
Article continues below this ad
HERR BLATTER, THE KINGPIN?
The newly reinstated President of FIFA will commence his 5th term in office. Unbridled support from Asian and African nations formed the basis for his victory in yesterday's election. However, if allegations are to be believed, Joseph Blatter may well be at the helm of all wrongdoing FIFA has indulged in ever since his appointment.
The President has courted controversy a number of times with his misogynistic statements against female footballers and cavalier attitude towards racism. He has also been accused of 'buying' votes during elections. Although these allegations have never been proved, they are indicative of his involvement in these matters and the lack of trust the football universe has in him. As evidence is gathered, his victory celebrations may just be cut-short.
WHAT DOES THE FUTURE HOLD FOR FIFA?
In 2010, the decisions to choose Russia and Qatar as the hosts of the 2018 and 2022 World Cups were welcomed with accusations of vote buying. Although nothing was proved, with evidence that might surface after this recent uncovering, the legality of the aforementioned bids has been called into question. A parallel investigation has already begun to look into the bidding process for the 2018 and 2022 World Cups with Swiss officials reportedly raiding the organization's headquarters.
ADVERTISEMENT
Article continues below this ad
Thus, the uncovering of this corruption scandal is expected to have a major domino effect which shall alter the landscape of world football in the years to come.