FIFA inspector, Harold Mayne-Nicholls, was banned for seeking personal favours – committee
Published 01/14/2016, 9:25 AM EST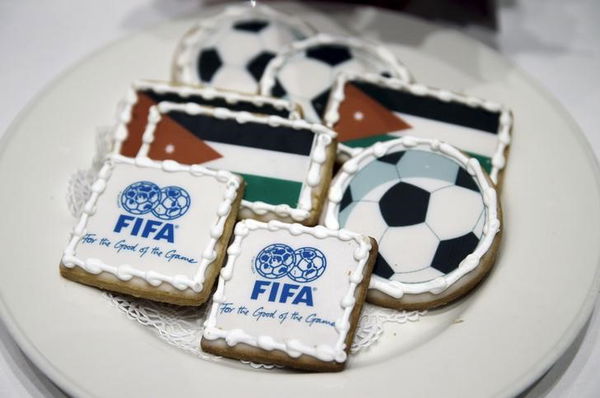 ---
---
By Brian Homewood
ADVERTISEMENT
Article continues below this ad
ZURICH (Reuters) – FIFA's ethics committee said on Thursday that former World Cup bid inspector Harold Mayne-Nicholls repeatedly asked for personal favours from one of the countries that bid to host the 2018 and 2022 World Cups.
Mayne-Nicholls, who was banned for seven years on July 6, "ignored his responsibility as a high-ranking official", the ethics committee said in a statement as it informed him of the grounds of the decision.
ADVERTISEMENT
Article continues below this ad
Mayne-Nicholls could not immediately be reached for comment. He also declined to comment when he was barred last July, citing committee rules.
The decision to award the 2018 and 2022 World Cups to Russia and Qatar respectively, both taken in December 2010 at the same event in Zurich, has been embroiled in controversy and been a big element in a rash of scandals plaguing international soccer.
Switzerland's attorney general is investigating the award while the FIFA committee also looked into the decision and found no grounds to hold a re-vote, although it raised questions about the conduct of individuals connected with a number of bids.
The ethics committee said Thursday that Mayne-Nicholls, a former head of the Chilean football federation, was guilty of breaching four articles of its code of ethics, the most series being the one concerning the offering and acceptance of gifts.
"This provision aims at guaranteeing that the requirement for FIFA – and its bodies and officials – to behave with integrity and neutrality is upheld at all times," the committee statement said.
It said that after visiting one bidding nation in September 2010, Mayne-Nicholls "repeatedly asked for personal favours related to the hosting and training of his relatives (a son, nephew and brother-in-law) at an institution linked with that Bid Committee."
It said the requests were of a "private nature" and made only a few days after the visit to the committee, while Mayne-Nicholls was still exercising his duties.
"By making the requests, Mr Mayne-Nicholls did not act in FIFA's interests and ignored his responsibility as a high-ranking FIFA official, someone who was expected to act with utmost neutrality and integrity, in order to pursue his own personal interests."
Internal FIFA documents seen by Reuters at the time suggested that the investigation had concerned a request made to Mayne-Nicholls to an official at the Qatar-based Aspire Academy.
ADVERTISEMENT
Article continues below this ad
Mayne-Nicholls compiled a technical report after leading visits to all countries bidding to host the two tournaments: England, Spain/Portugal, Netherlands/Belgium and Russia for 2018, and the United States, Australia, Qatar, South Korea and Japan for 2022.
His report questioned Qatar's suitability for the competition due to the small Gulf country's searing heat and logistical issues raised by hosting the tournament in one city, its capital Doha.
The ethics panel has sanctioned a number of senior football figures over the last two years for a variety of offences.
ADVERTISEMENT
Article continues below this ad
Corruption allegations prompted FIFA President Joseph "Sepp" Blatter's decision to resign, only days after being re-elected to a fifth term. Although he has not been charged with a crime and has denied wrongdoing, the ethics panel banned him from soccer for eight years. European soccer chief Michel Platini, who had been favoured to succeed Blatter, was also banned.
(Editing by Mark Heinrich)