FIFA panel fines Spanish football chief over conduct
Published 11/13/2015, 7:59 AM EST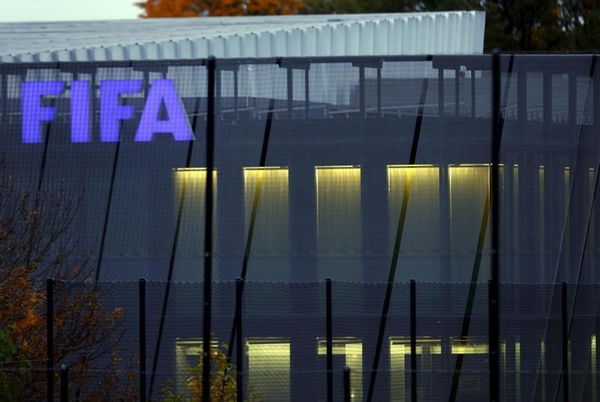 By Brian Homewood
ADVERTISEMENT
Article continues below this ad
BERNE (Reuters) – FIFA's ethics committee said on Friday it had fined and warned Spanish football chief and veteran FIFA official Angel Maria Villar over his conduct during its investigation into the contest to host the 2018 and 2022 World Cups.
The panel at world soccer's governing body did not go into details on the conduct, but the case underlined the high tensions around investigations into allegations of irregularities over the awarding of the two tournaments to Russia and Qatar in December 2010.
ADVERTISEMENT
Article continues below this ad
The Royal Spanish Football Federation (RFEF) said Villar had been penalised for a late reply to correspondence and for using the phrase "My God, you've got balls" during an interview with Michael Garcia, FIFA's chief investigator into the World Cup bids.
Villar himself, who was on a committee pushing Spain and Portugal's joint bid to host the 2018 tournament, said a phrase he had used at the time had been misunderstood and insisted his conduct had never been "unruly".
The Swiss attorney general's office opened an investigation in June into possible corruption in the World Cup bidding contest.
Garcia completed FIFA's own investigation into the process last year, but only a 43-page summary of the findings have been released, and one senior official said there was not enough evidence to call for a re-vote. Russia and Qatar have denied wrongdoing.
Buffeted by a series of scandals over the last few years, FIFA was thrown into turmoil in May by the U.S. indictments of 14 football officials and its president Sepp Blatter is suspended for 90 days pending an ethics investigation.
DECORUM
The Ethics Committee said on Friday Villar had "failed to behave in accordance with the general rules of conduct applicable to football officials, in relation to the investigation".
It added: "As he subsequently expressed his commitment to collaborate and demonstrated a willingness to cooperate, he has been sanctioned with a warning and a fine of 25,000 Swiss francs ($24,935)."
Villar, a former Athletic Bilbao and Spain player said in a statement he had never, at any point, lacked decorum and he might appeal against the fine. "I regret that a verbal expression I used has been understood in a different way by some members of the Ethics Committee."
He said he was happy that he had now been cleared of rumours that he said had been circulating that he had failed to cooperate with the investigation.
Ten of the 22 men who sat on the FIFA executive committee in 2010 have subsequently been either banned or placed under investigation for varying reasons.
ADVERTISEMENT
Article continues below this ad
They include former West Germany captain and coach Franz Beckenbauer, who has been investigated for failing to co-operate with Garcia's investigation. He is awaiting a verdict from the ethics committee's judgment chamber.
Blatter, suspended for 90 days by the ethics committee on Oct. 8, is facing criminal investigation in Switzerland over a 2 million Swiss franc ($2.1 million) payment from FIFA to UEFA president Platini, who is also suspended.
Both men, who also sat on the executive committee in December 2010, have denied wrongdoing.
ADVERTISEMENT
Article continues below this ad
($1 = 1.0026 Swiss francs)
(Reporting by Michael Shields; Writing by Brian Homewood; Editing by John Stonestreet and Andrew Heavens)