FIFA Women's World Cup: Argentina goalkeeper Vanina Correa urges women footballers
Published 06/16/2019, 1:54 AM EDT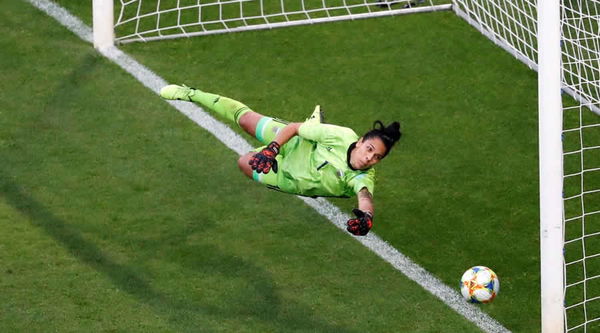 ---
---
Phil Neville's England came out as narrow 1-0 winners against Argentina following a stunning display from goalkeeper Vanina Correa who produced six saves against the Lionesses. Correa also denied England striker Nikita Parris from the spot with an incredible outstretched leap. 
ADVERTISEMENT
Article continues below this ad
England manager Phil Neville was highly impressed by the 35-year old after the game. "Their goalkeeper was incredible," Neville told BBC. "I saw her before the game and she was unbelievable, even in the warm-up. What you've seen tonight is an unbelievable goalkeeping performance."
"There's a lot of criticism about goalkeepers in the women's game. But tonight you've seen two outstanding keepers, in particular Argentina's one. In the last 12 months the coaching has improved that standard incredibly. There is not enough respect for goalkeepers", he added.
ADVERTISEMENT
Article continues below this ad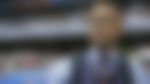 In 2007, Vanina Correa was on the receiving end of an 11-0 thumping at the hands of Germany. The goalkeeper spilled two corners into her own goal in what was a night to forget for Argentina. She was dropped for the rest of the tournament following what was the heaviest defeat in World Cup football, until the US Women's National Team beat Thailand 13-0 earlier this week. 
Argentina could not qualify for the 2011 World Cup and Correa decided to quit the sport, focusing on her personal life. She had twins in 2014 and started playing football with friends again, only to be recalled for the 2019 World Cup. 
At 35, she kept a clean sheet versus Japan in the first game and then produced a Player of the Match performance against England. Correa, in her post-match interview, was asked whether this particular Argentina performance could inspire a new generation of women footballers in their country.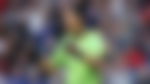 "I'm proud. Proud of my teammates who gave it all. You couldn't have asked for more. Let's hope the new generation which breaks through can enjoy playing football", she said. 
ADVERTISEMENT
Article continues below this ad
Vanina Correa has also touched upon the fact that goalkeeping in women's football is drastically improving. "Generally, for women goalkeepers, things are changing," she said after opening World Cup game against Japan. "We're having better training. It's not nice to criticize goalkeepers even if we do sometimes make mistakes."
"We might make more errors than our male counterparts. Our training in Argentina, we are not able to access it from a young age, only from an older age", she added.
ADVERTISEMENT
Article continues below this ad
Vanina Correa's performance has certainly gained significant attention from the footballing world and it could indeed be a turning point not only for Argentina but for the rest of women's football.