Fifa World Cup: Spain Fend off Strong Iran Attack
Published 06/20/2018, 4:00 PM EDT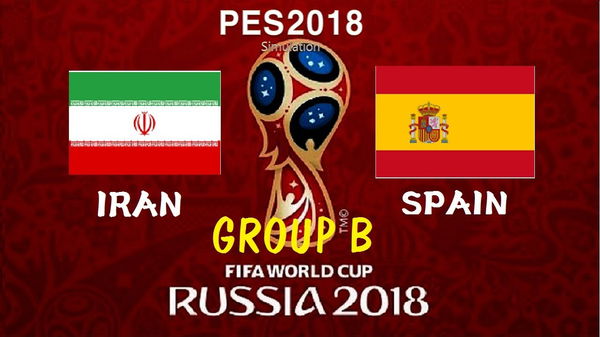 ---
---
2010 FIFA World Cup champions, Spain survived a scare as they managed to win their second match. La Rojas were up against an upbeat Iran on Wednesday. The pressure was already mounting on Spain, having drawn with Portugal in the Iberian derby. Meanwhile, Portugal also secured three points from their match against Morocco to the top Group B.
ADVERTISEMENT
Article continues below this ad
The match was marred by a flurry of fouls and physical action. Spain dominated in the possession department but Iran were steadfast. They defended with grit and vigour in their first face-off against the 2010 champions. The first half was goalless as the Iranian defence remained rock solid. Diego Costa, Isco and Andres Iniesta could not penetrate the 6 man defence.
By the end of the first half, Spain had 73 per cent possession and 10 attempts on goal. However, only one of them was on target and the scoreboard showed a 0-0 scoreline. It was frustrating for La Rojas who dominated possession and overall play of the game. Sadly, they haven't been able to break the Iranians who seemed more than happy to defend their goalpost.
ADVERTISEMENT
Article continues below this ad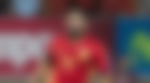 Iran already have three points in their first match against Morocco, meanwhile Spain had to share points with Portugal. In theory, Spain are expected to be the stronger team, so they were under-pressure from the very start.
ADVERTISEMENT
Article continues below this ad
The Spaniards stuck to their usual tactics of holding the ball and looking for openings. A chance for Spain came in the 30th minute, when Iniesta and Isco combined on the edge of the box, with the former winning a corner. A short corner was taken, but David Silva flicked the effort over the bar. David Silva too had a couple chances himself but failed to convert.
The second half saw Spain change gears in their attack and found the opener in the 54th minute. The goal was courtesy Diego Costa and his goal scoring luck. Iniesta passed the ball to Costa inside the box and he turned towards the goal to take his shot. Initially, an Iran defender tried to clear the ball but it deflected off the leg of Costa, into the net. Thus, he scored his third goal of the tournament.
Iran continued to bombard them with attacks and got close to equalising the one-goal lead. But the Spaniards held on by the skin of their teeth to finish the game on a winning note.
ADVERTISEMENT
Article continues below this ad
Iran still stand a chance to qualify for the knock-out stages of the FIFA World Cup but the hope of doing so is low. They will qualify only if they win against Portugal and Spain loses points against Morocco.