Fighters Who Came Close to Break the Unbeaten Record of Ben Askren
Published 10/23/2019, 4:49 PM EDT
By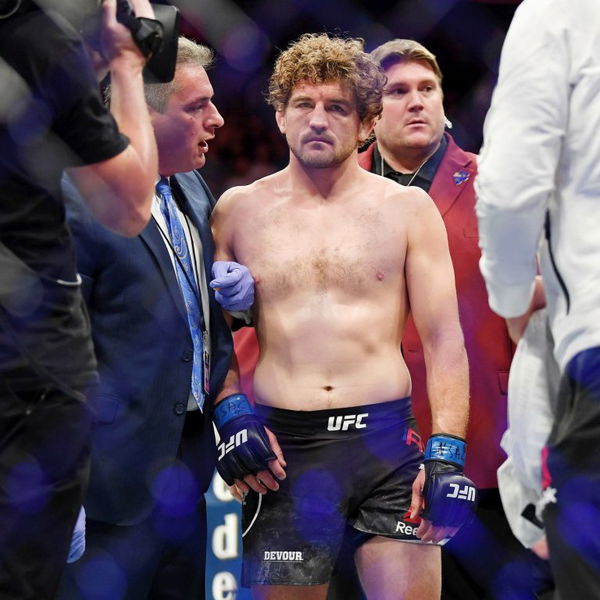 Ben Askren was an unbeaten world champion with a record of 18 wins and 0 losses before making his debut in UFC. Since his arrival in UFC, the mystery around Askren is starting to fade away . He had one win against Robbie Lawler in his debut UFC fight which ended controversially and later he suffered a devastating knock out loss to Jorge Masvidal.
ADVERTISEMENT
Article continues below this ad
However, the Jorge Masvidal fight was not the only time Ben Askren looked beatable. Here are some of the fights in which Askren was extremely close to losing the fight.
Ben Askren has fought in ONE FC before making his debut in UFC. He was the welterweight champion in that organization. Ben Askren fairly dominated all his opponents in ONE FC until he fought the Brazilian mixed martial artist, Luis Santos.
ADVERTISEMENT
Article continues below this ad
The fight started with Ben Askren shooting for a takedown, as usual, however, things did not go as planned for Askren when Santos defended the first takedown. Askren stick to his gameplan and tried to take Santos down again. However, this time Santos used a judo throw and ended up being on top of Askren.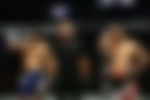 Ben Askren tried to take Santos down multiple times, however, Santos was defending the takedowns successfully and he even threw Askren a couple of times, ending on top of him. Not only he was defending the takedowns, he was landing some good strikes as well. For the very first time, Askren's wrestling heavy approach did not work.
Now, this fight did not last long since Luis Santos could not continue after an unintentional eye poke from Askren. However, it did show that Askren's takedowns can be defended with proper techniques and explosiveness.
Although Askren campaigned for the rematch against Luis Santos, the fight could not happen since Santos could not make weight. Luis Santos even denied to fight Askren on a catch weight. Although we did not have a decisive winner in this fight for the very first time we saw a cheek in the armor of Askren.
Ben Askren fought Lyman Good in Bellator MMA back in 2010. It's safe to say that Askren was manhandling most of his opponents on the ground up to that point of his MMA career and he was quite successful at dominating Lyman Good on the ground too.
However, Lyman Good showed some impressive take down defense against Ben Askren and was able to stop a few of them. He also had a fair amount of success in striking as well. However, going into the fifth round, Askren had won all the rounds and only a knockout or finish would have stopped him to win the fight.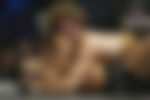 Lyman Good nearly upset the world when he hit an up kick to Ben Askren from his back which almost knocked out Askren. As Askren was trying to recover from that nasty blow, Lyman Good got him in a tight triangle. It seemed as if Askren's unbeaten streak was coming to an end, however, Good decided to go for an arm bar instead of sticking to the triangle, allowing Askren to free himself and get a full mount until the fight stops.
Although Askren won that fight it's safe to say that he came very close to losing his first MMA fight that night.
If Askren ever came close to losing a fight then the fight against Robbie Lawler has to come on top of that list. Robbie Lawler does possess a good take down defense. That apart he also has brutal power and he showed that in his fight against Ben Askren. Lawler sprawled back to defend the take down, allowing Askren to get on his back. What happened next was a display of tremendous strength, to say the least. Robbie Lawler picked up Ben Askren and slammed him on his head, nearly knocking him out. Then he trapped Askren's left hand and landed some vicious punches.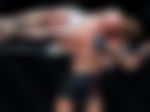 At one point it seemed Askren was unconscious. However, Askren persevered and somehow got back up. Even on the feet, Lawler landed several good strikes before Askren took him down.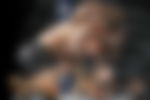 ADVERTISEMENT
Article continues below this ad
On the ground, Lawler did try to defend himself, however, Askren got him in a bulldog choke. Referee Herb Dean stopped the fight after Lawler's hand dropped as if he was unconscious. However, looking at the stoppage from different angle revealed that Lawler probably was not out of the fight. Although this was a controversial finish, Ben Askren got a win on his UFC debut.
Well, the streak of Ben Askren came to an end when Jorge Masvidal knocked him out with a flying knee. The fight only lasted for 5 seconds before the referee pulled off Masvidal off an unconscious Askren.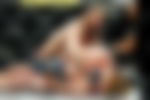 ADVERTISEMENT
Article continues below this ad
That knock out does not establish that Ben Askren is not good enough to compete at the highest level. Jorge Masvidal started the fight with a flying knee, something Askren could have never predicted. Hence one loss does not take the credibility of Askren's decorated MMA career. However, it does take the aura of invincibility surrounding Ben Askren.