'Find a Real Job'- Georges St-Pierre Advices Youngsters to Not Choose Fighting As a Career
Published 04/12/2021, 8:45 AM EDT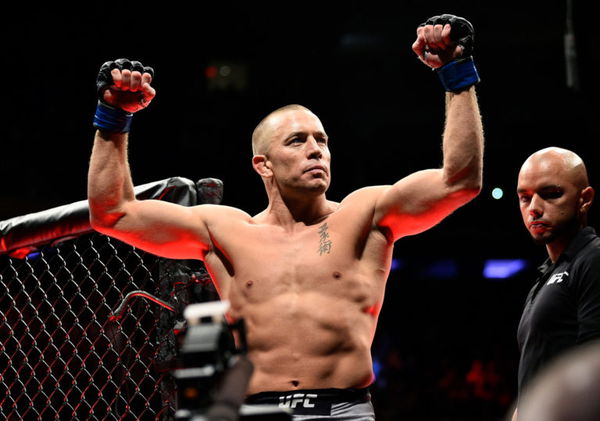 ---
---
Georges St-Pierre is one of the greatest fighters in the history of MMA. He fought in the welterweight and middleweight divisions and won titles in both of them. Despite being an excellent fighter, some MMA observers would say that the most remarkable thing about him was his philosophy.
ADVERTISEMENT
Article continues below this ad
He appeared on the Joe Rogan Experience podcast and talked about the conditions in which he became the best fighter in the world. The Canadian also addressed some of the biggest problems young fighters face in the early parts of their careers.
"One of the happiest place for me to go and the saddest place to go, it's the gym," he said. Furthermore, he added that he loves going to the gym because he can practice the sport he loves.
ADVERTISEMENT
Article continues below this ad
St-Pierre loves training and is a disciple of the science of fighting. However, he finds the gyms to be a sad place because guys come to him for advice that they might not like.
The former UFC fighter said, "I always give them advice regarding fighting, but a lot of them my advice for them would be you should go hang up your gloves and find a real job because I've seen this movie, and it's not a good ending."
He revealed he got very lucky and was one of the few to achieve success in a world where innumerable candidates try to fight professionally for a living and fail. The odds of becoming a champion are incredibly minuscule. Additionally, one injury can derail a fighter's entire career. 'Rush' concluded, "I worked really hard, and I got lucky. The star were all aligned."
Georges St-Pierre believes that hard sparring is not the way to go
The Canadian superstar also revealed that the one big reason he was so successful for such a long time was because of the way he trained. St-Pierre was popular for going incredibly light in sparring and having fun with his workouts.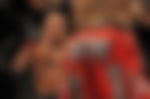 'GSP' concluded, "I believe the best way to improve is when it's playful." 
ADVERTISEMENT
Article continues below this ad
His advice would be very helpful for young fighters out there who are looking for ways to improve their longevity.
Do you agree with Georges St-Pierre on his advice to young fighters?
ADVERTISEMENT
Article continues below this ad