"Finding Out What I Really Want To Do"- Simone Biles Is Confident Of A Future Away From Gymnastics
Published 11/08/2021, 1:52 PM EST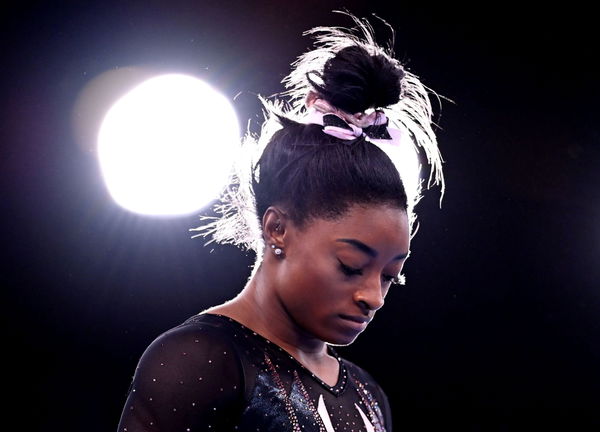 ---
---
When Simone Biles decided to walk out from her individual finals at Tokyo 2020, she knew she made the right decision. It was time she got a break. She knew she couldn't let the sport define her life.
ADVERTISEMENT
Article continues below this ad
Biles started doing gymnastics at the young age of 6. Ever since then, she has not looked back. Conquering medal after medal, she is the most decorated gymnast of all time. In her debut Olympics itself, Biles won five medals.
ADVERTISEMENT
Article continues below this ad
Widely regarded as the GOAT of gymnastics, Biles has now taken out time to discover her other areas of interest. Recently in an interview, she talked about what she might do if she left the gymnastic stage.
Biles keen to explore new ways
In August 2021, Biles suffered from what is known as the "twisties", which led her to withdraw from further games. She did this for her own mental peace and safety. By doing this, she inspired thousands of other athletes to prioritize themselves.
After Tokyo, Biles has been touring America as part of her Gold Over America Tour. The Gold Over America Tour consists of star female gymnasts who are currently performing all over America. The main goal of this tour is to inspire female athletes. The GOAT tour has proved to be therapy for Biles after her hectic gymnastic schedule.
In a recent interview, Biles and her best friend Jordan Chiles talked about the things that Bile loved doing apart from gymnastics. Biles revealed that if she decides not to continue with gymnastics, there are many other doors that are open to her. And she would love to experiment with them.
"I know if I walked away from the sport, I know there are other things and different avenues out there," Biles said.
She wants to do something she loves. Biles wants to try out different ways and find out what she really wants to do.
"For me, it's just finding out what I really want to do."
While being on the tour, Biles has become a kind of mentor personality. She has become an icon that young athletes now look up too. She spends her free time advising and showing the way to young athletes who might be facing issues.
Enough is enough: Simone Biles
Biles also revealed how walking away from Tokyo actually proved to be a very good decision. Although she might now have walked away with many medals; what's more important is that she was in peace.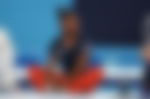 "It was very alarming," Biles recently told The Associated Press.
"(My body) told me like, 'Hey, enough is enough, you got to go get help.'"
ADVERTISEMENT
Article continues below this ad
After the case of twisties, Biles straight up went and told her coach she could not continue; a move lauded over the world. She knew she had reached her limit, and rightly so, because if she continues, it might have been fatal.
It is beautiful to see that Biles is now happy. She has found her love for the sport again. It has come fun for her once again. The GOAT tour is just the right break that Simone Biles needed after spending years in an extremely stressful environment.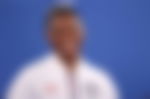 ADVERTISEMENT
Article continues below this ad