The first day-night test: talking points
Published 12/02/2015, 11:28 AM EST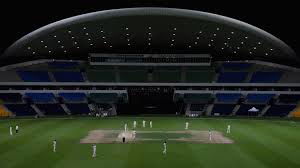 ---
---
Perhaps the most awaited and unique experiment in the history of test cricket has finally made its debut and the results are quite satisfactory. It has been a true privilege for the 120000 plus crowd (combined attendance for three days) to witness one of the most enthralling spectacles of cricket. An idea which existed only in minds and imagination of various artists and writers has been brought to life by the sincere effort of ICC and pitch authorities in Adelaide. And the match which promised to be thriller did not disappoint a bit and the viewers were in it till the last ball.
ADVERTISEMENT
Article continues below this ad
Here are a few talking points about the match.
ADVERTISEMENT
Article continues below this ad
New conditions, new adjustments and new trends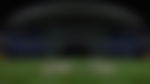 Since this concept is only one test old in the international arena, it is yet to be seen what impact it will have on the subsequent matches. Will they become more result oriented? Or how will batting under lights affect the outcome? All these questions will be answered in a due course of time as its is dug deep into analyzing the pros and cons of such an arrangement. For now let's simply enjoy the show and cherish this for some years to come.
The curious case of pink ball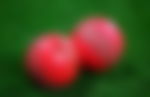 Another new necessary evil, as some suggest, coming with day night test is the advent of the pink ball which is employed in these day-night tests. There are quite a few mixed reactions on this issue as some welcome this move while others are unimpressed by it and are alarmed by the concerns of using such a ball. The pros of using this ball are that it acts like a normal ball having a dye applied to it to enhance visibility in the dark. It also tends to swing more in the early stages, which is quite an ace for the quickies. On the other hand, there are a few concerns regarding the ball that have surfaced after extensive use. It tends to soften quite easily and gets deteriorated over a period of time. It also doesn't assist reverse swing as claimed by many pacers and the dye with which it is made is not organic thus questioning its reliability.
The match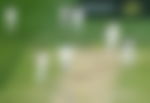 The day-night test format is already one test old and has been nothing short of a roller coaster ride. Unlike the previous 2 matches which were batting paradises, this match was more lively and thrilling.
New Zealand were bundled out for 202 which was a bit less considering their decision to bat first. Australia in their reply were struggling even more as they found themselves reeling at 116-8 when Nathan Lyon got a lucky break courtesy a controversial DRS decision which went in his favor despite looking out. The Aussies cashed on this opportunity and scored 228 which looked like a distant possibility earlier. New Zealand after this could manage 208 and set a target of 187 for the Aussies which was not that easy considering the prospect of batting under lights. However, Aussies managed to hold their nerves and got past the line with 3 wickets to spare. Seeing this, it seems that the future for day-night test cricket is bright.
Records set in this match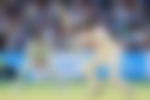 The first day-night test has also seen many records being broken and set. Here are a few records and observations from the first day-night test at Adelaide:
The highest score in this game in any innings is just 228. This is the lowest ever match high score at Adelaide. This reveals the effect that the day-night test has caused.
2. 66 made by peter Nevill which is the highest score in this match by any batsman is lowest high score by any                  batsmen at Adelaide oval. The previous being 67 against West Indies .
ADVERTISEMENT
Article continues below this ad
3. Another remarkable coincidence was that first day-night ODI was played on 27 Nov 1979 and first day-night test           was also played on the same date.
ADVERTISEMENT
Article continues below this ad