FIRST LOOK: Grand Theft Auto Trilogy Remaster Gameplay Shows Promise Ahead of Upcoming Worldwide Launch
Published 11/10/2021, 7:50 AM EST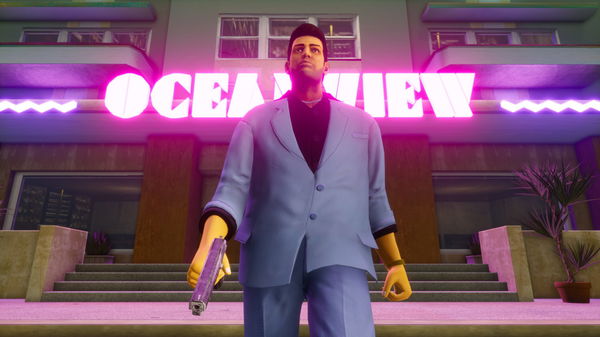 ---
---
After a surprise announcement from Rockstar Games last month, fans finally received their first gameplay look at the Grand Theft Auto Trilogy Remaster. Players had long wished to play the three iconic titles from the franchise in GTA III, Vice City and San Andreas, and after years of waiting, the game's almost here.
ADVERTISEMENT
Article continues below this ad
While the game arrives tomorrow, a lot of footage from the game has released today itself. One of the leaked clips showed the glory of Vice City with modern graphics, and it seems like fans will have one hell of a nostalgic experience while playing the remaster.
ADVERTISEMENT
Article continues below this ad
Grand Theft Auto Trilogy Remaster looks phenomenal
Earlier today, some footage from the remastered version of Grand Theft Auto: Vice City became public. The gameplay and cinematics of the title showcased some of the most classic scenes in new glory. This includes the new character models for characters like Tommy Vercetti, Ken Rosenberg, Colonel Cortez and many more.
To add to the visuals, the game now has high resolution textures to the many vehicles, weapons and many more. Plus, there's new shadows and reflections, which help bring the game to modern standards. The water and the weather look nice as well, along with the increased draw distance, detail in foliage and many more. Additionally, players can notice more NPCs as well to add a bit of realism compared to the classic version.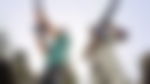 Butter-smooth 60 FPS gameplay
ADVERTISEMENT
Article continues below this ad
However, the biggest improvement might be the smoothness of the gameplay, which fans will love. With consoles like the PlayStation 5 and the Xbox Series X, players can enjoy this title with 4K resolution and 60 FPS gameplay. While the title will release tomorrow, leaked footage suggests that Rockstar Games have done a tremendous job at optimizing the title. Plus, PC players should also note that it will support Nvidia DLSS as well.
To add to the experience, the new controller layout will be quite similar to the one from GTA V. Plus, there's improved gunplay and controls, more radio stations to listen to and mini-maps which help a bit more for navigating across the city.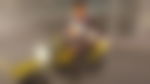 ADVERTISEMENT
Article continues below this ad
In the end, people don't have to worry about keeping the expectations too low. This is because it seems like the remaster has a lot going for it. While the game won't still allow players to swim, the visuals and the gameplay have definitely hit the mark, and players who love some nostalgia should definitely buy this game.
WATCH THIS STORY: Video Game Franchises Returning to console