Five controversies in tennis from the year 2016-2017
Published 04/22/2017, 3:33 AM EDT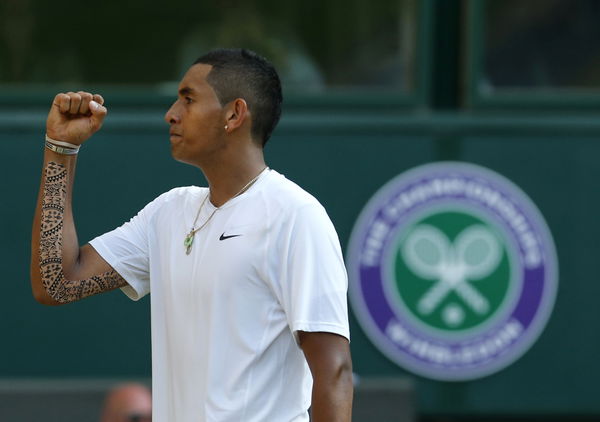 ---
---
Tennis just like any other sport, although known for its class and calm demeanour, is not short of players and moments that have or who have created controversies. Today we take a look at some of the controversial players and moments that caught our attention over the past year.
ADVERTISEMENT
Article continues below this ad
5. Wimbledon bizarre controversies
Wimbledon 2016 was complete with drama, as officials were kept busy on both ends, handing out hefty fines and issuing warnings to several players for violation of conduct on court. Serena Williams threatened to sue the on court referee Andrew Jarrett, for not closing the roof during a slight drizzle during her match, that made the grass slippery. Similar scenario prevailed with Gilles Simon threatening to sue Wimbledon authorities if he got hurt while playing in wet conditions. Pablo Cuevas was refused a toilet break during a doubles match on court no 7, which led to a sit-in by both him and his partner, despite being triple match point down. They were handed two code violations, the second for smashing the ball out of the court. What made the incident further bizarre, was an eye witness who suggested that Pablo urinated in a can on court after being denied the toilet break. The allegations were denied and confirmed by cameras to not have happened. Heather Watson was given a record fine of 9000 euros after she jammed her racket into the ground, during her loss to Annika Beck. Nick Kyrgios and Eugenie Bouchard were among the others to receive hefty fines for unsportsmanlike conduct on court.
ADVERTISEMENT
Article continues below this ad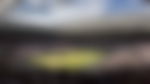 4. Nick Kyrgios
Nick Kyrgios has has been named the 'bad boy of tennis', a title John McEnroe would have received in the past. He has had his share of controversies this year as well and the two incidents that stood out were at Indian Wells and and at Wimbledon. In Wimbledon he was fined for swearing and was also warned later for his rude behavior in his match against Dustin Brown. He received another fine for ranting against the chair umpire Jake Garner during the same tournament. In the epic showdown at Indian Wells against Roger Federer, he smashed his racket again, and was constantly booed by the spectators, who were heavily sided with Roger Federer. Nick shouted at a person in the crowd to shut up who seemed to have hurled abuses just as he was about to serve, all this while the chair umpire had just announced that the spectators remain calm and benevolent towards both the players. Roger Federer won the match in 3 epic tie breakers, and Kyrgios smashed his racket just as he was about to shake Roger's hand. Federer's wife Mirka, was also said to have joined in with the crowd to boo Kyrgios creating ripples in the media.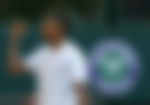 3. AITA controversy and Somdev Devvarman's open letter
Sumit Nagal of India was not included in the Davis cup tie after an impressive performance in his first Davis cup tournament against Spain due to a serious disciplinary breach. Apparently he was found hungover during one of the practice sessions and also brought his girlfriend along, during his Davis cup matches against Spain without prior notification. These allegations were however denied by Sumit, and were met with even harsher words from Indian player Somdev Devvarman. Somdev wrote an open letter aimed at AITA(All India Tennis Association) reprimanding them for sick politics, and reminding them of several instances where the officials themselves were found drunk during India's matches, while the players battled it out on the court. The entire open letter can be read on the link below
Somdev's Devvarman open letter to AITA: 'What were you really trying to accomplish there?'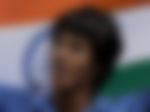 2. Maria Sharapova's wild cards
Maria Sharapova's ban for the illegal use of the drug Meldonium is coming to an end, and the talking point has not been her return, but the route she has chosen to return to the competitive WTA circuit. She has received wild cards in both Stuttgart and Madrid, and talks of her receiving a wild card for the upcoming French open are also hot on the radar. While many players have voiced their opinions, few of them have sided with her or remained neutral. Many of them including players like Caroline Wozniacki and Angelique Kerber have said that a player returning from injury deserves to be given a wild card but a player returning from a drug ban must go through the tougher stages of qualifying first and fight their way back into the top draws. Maria Sharapova is scheduled to return to her first tournament after the ban, in Stuttgart, and being given wild cards by tournament directors to players such as Sharapova, to increase the sale of tickets, has not been taken kindly by most of the players.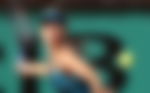 ADVERTISEMENT
Article continues below this ad
1. Leander Paes and Mahesh Bhupathi fiasco
The Indian tennis pair of Leander Paes and Mahesh Bhupathi have been at it for ages, and were again in the news this year, after Paes was dropped from the Davis cup tie by the newly elected Davis cup captain Mahesh Bhupathi. Leander Paes is one match shy of winning a record number of matches in Davis cup ties, and thought it was unfair and personal of Bhupathi to drop him ahead of the tie against Uzbekistan. Leander Paes has turned matches around for India, and has been a consistent and dedicated performer for his country for a long time. But his drop in the doubles rankings, and lately a more personalized approach towards a team game, have been the major factors for him not being selected. The arguments between him and Bhupathi broke out on social media as well and turned into a public spectacle. Leander Paes, lets not forget, is one of the most decorated doubles players in the entire world, but it does not mean, he can play forever. All the great players of the disparate sports have been forced to deal with the age factor, and Paes will have to do the same to become the player with the most number of wins under his belt in the Davis cup ties. He will have to improve his rankings, or perform on the challenger tour first and hope that his record satisfies his new captain, or he will have to make way for the younger players, who have already begun to prove themselves on the bigger stage. The fate of Leander Paes rests in his hands and his hands only, and whether he hangs up his boots or weathers the storm remains to be seen.
ADVERTISEMENT
Article continues below this ad