India vs Australia: Five Indian players to watch out for
Published 01/11/2016, 4:55 PM EST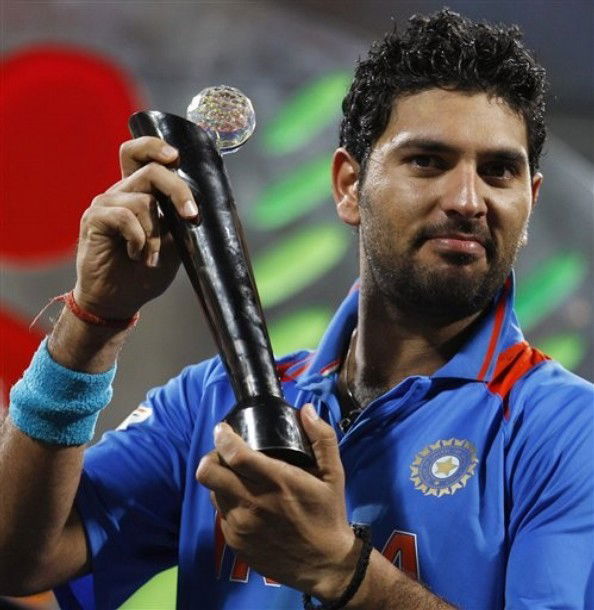 ---
---
As the Indians prepare for yet another enervating series against the Australians, this could provide an ideal opportunity for some of the new Indian faces to announce their arrival on the international stage and send strong statements before the all-important T20 World Cup.
ADVERTISEMENT
Article continues below this ad
Others would look to start afresh and begin the New Year with the right mind-set. So in this edition of EssentiallySports, we bring to you our top 5 picks who can ensure a rare successful Aussie tour for the Indians.
ADVERTISEMENT
Article continues below this ad
1. Mahendra Singh Dhoni
Captaining your national squad is far away from being a cushy job, and when it comes to captaining India, the job becomes all the more difficult. Mahendra Singh Dhoni is one man who has been lionized not only by the supporters, but also by his critics. There are hardly better captaincy records that one would come across, than what this man has been able to put up.
But as with every good thing, the superman of Indian cricket is aging and he would be the first one to accept that. Things have not gone his way in recent times and the flak is directed in his direction.
But as with every legend, the man has got what it takes to amuse us by his uncanny abilities and The Australian Tour could be one of such series. Dhoni would look to hit the ground running and test his options out, keeping both the current series and the world cup in mind.
But the first thing that the Indian team would need is their fierce finisher back. Dhoni needs to allow himself to get back to his ideal No. 5 spot and finish games for India in the same aggressive fashion. This can only clear his mind and ease him enough to lead in the same perspicacious fashion, getting one step ahead of the opposition.
Thus, the bruised lion could hurt The Aussies in their backyard as he prepares to add another ICC trophy in his garish trophy cabinet.
2. Ishant Sharma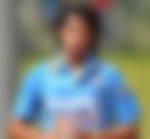 There are very few fast bowlers in India who come back with more venom after being dropped from the national team. Ishant Sharma has certainly earned himself a ticket to Australia, if nothing else. The tall fast bowler from Delhi seems to have undergone a scrupulous introspection, and looks much more fitter and perilous. He had a fruitful domestic season and really looked the younger version of himself in Sri Lanka with those lethal in swingers and those continuously irking just off side the off stump line.
The biggest problem has been his consistency and his continuous problem of over stepping, and it would be interesting to see whether the Indian captain would restore his faith on his most experienced fast bowler. All in all, if provided with the chance, Ishant Sharma v2.0 can prove to be really handy in the bouncy Australian condition with an extra yard of pace this time.
3. Rishi Dhawan
India have been looking for a fast bowling all-rounder for quite some time now, and even in the plethora of Indian domestic circuit, nobody has been able to come up with the ideal answer. There have been quite a number of hit and trials but the solutions have been more often than not, a short term remedy rather than a long term cure. And Rishi Dhawan seems to be the next product of the on-going experiment.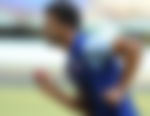 The 25-year-old certainly ticks all the criteria needed to grab the No. 7 spot, but only time will tell whether he has the goods to emulate his domestic and IPL performances in the international arena. He would be competing with the likes of Ravindra Jadeja and Axar Patel for a spot in the playing XI but the fast bouncy tracks in Australia can certainly lead him to make his international debut sooner than expected.
Thus, the selectors would be keeping a close eye on the man from Himachal Pradesh, because if he finds a way to prove himself handy with both bat and ball, who knows, the youngster could see his name in the squad for the upcoming World Cup and can turn out to be the answer for India's long term quest for a consistent all-rounder.
4. Yuvraj Singh
Yuvraj Singh is a name who does not need much of an introduction when it comes to limited-over cricket. The world is well aware of the man's utterly truculent ability of completely taking the match away from the opposition and winning games for his country. But the emeralds of talent have often been eclipsed by long term injuries, cancer being the worst of them all.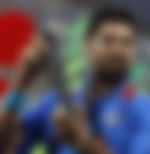 But the wolf has always found a way to get the better of his shortcomings and entertain the cricketing world with his unique talent and gifted timing. And the couple of T20s can really be a run fiesta if this guy decides to make it his show.
Even Yuvraj Singh knows that he is running the final mile of a spectacular career and has stitched together an impressive domestic season to wear the blue jersey again. Thus, the entire nation would be hoping to see an in-form Yuvraj, who could really tone up that middle order in the upcoming world cup.
ADVERTISEMENT
Article continues below this ad
5. Suresh Raina
As often termed by Sourav Ganguly, Suresh Raina is one of the the best limited-over specialists in the current generation of cricket. He is a player who is worth much more than his stats would show and that makes him a very rare commodity. The reason why he has been backed so much by the skipper and the selectors is because it's almost impossible to find a player who can go out there and start going after the bowling from the word go, thus rebuffing his individual score in the process; or can be looked upon to roll his arms in the middle overs of an innings when your specialists are having an off-day. Most importantly, he can field so exceptionally well in any position whether it be the slip cordon or a deep mid-wicket.
ADVERTISEMENT
Article continues below this ad
But 2015 has not been kind to the Uttar Pradesh batsman, which eventually saw him losing his place from the one day side. But a return of form in Australia can mean that India's usual No. 5 can get back to his niche again.
But what could be real good news for Indians is that both Yuvraj Singh and Suresh Raina would be itching to score in abundance in the upcoming T20s in Australia to secure that one spot in the middle order for the World Cup. Australians would really feel deprived of the home advantage if these guys step up to show what they are made of. It promises to be a cracker of a series and only time would tell where the Indians would come with the fight to usurp the Aussies on their soil.