Five reasons why FC Barcelona will win the Champions League
Published 06/03/2015, 10:30 AM EDT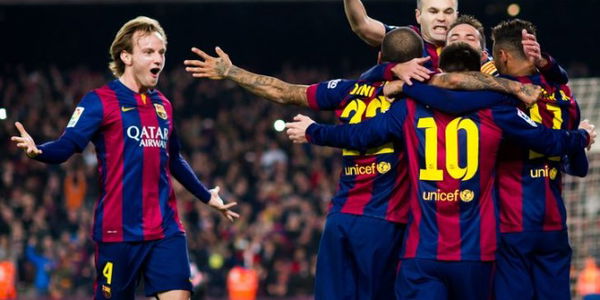 ---
---
Heading into the final of Europe's most desirable trophy, both finalists, Juventus and FC Barcelona are in pursuit of trebles. Both teams have won their domestic cup and domestic league. The Catalan club is also in pursuit of an unrivaled second treble.
ADVERTISEMENT
Article continues below this ad
FC Barcelona are the favorites heading into the tie and here are the five talking points that make them so.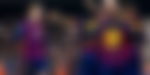 ADVERTISEMENT
Article continues below this ad
The MSN Trio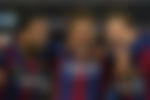 The ranks of Barcelona contain the most devastating trio in football – Messi, Suarez and Neymar. Between them they have scored 120 goals. Unsurprisingly, Messi is the leader for goals and assists in the club this season. Neymar has been more clinical in his second season improving his tally to 38 goals (from 11). Luis Suarez initially struggled with lack of momentum after his lengthy ban, but has been the key in allowing Messi to blossom. The Uruguayan has rediscovered his form in 2015. He is the only player other than Messi to have more than 20 goals and 20 assists in a single season. Together, the 3 of them are more than capable of unlocking even the toughest of defences.
Luis Enrique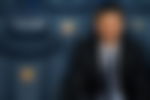 Around January, it seemed Luis Enrique would be on his way out. Barcelona were second in the league. There was an alleged bust up between him and Messi. However, once he cleared the air and he got the players to really play the way he wanted, the results started speaking for themselves. His team just had one defeat in all competitions since 1 January 2015 (despite losing 3-2 to Bayern at the Allianz Arena, they won the tie). His tactics are a more modified version of the tiki taka, a style familiar to Enrique who played for the Catalans and has successfully managed their reserve team. His pressing style and modifications to the passing strategy have transformed Barcelona into a much more direct side and are now a threat on the counter attack. The breathtaking pace of their attacking trio plays perfectly for this. This has made it more difficult to defend against Barcelona, whose earlier slow build up tiki-taka was easier to defend against.
Solid Defence
Barcelona have not only improved in attack but their defence has also been boosted considerably. The addition of Jeremy Mathieu has given much needed height advantage to the center of Barcelona's defence that was missing. He complements Gerard Pique well. With his addition, Javier Mascherano has been able to slot into his more familiar CDM role. The defence has been well rotated. Jordi Alba, Dani Alves, Adriano have all been a threat down the wings. The Barcelona fullbacks have scored 4 goals and assisted 24 between them.
Marc Batra and Pique have shrugged aside their somewhat erratic forms over the past 2 seasons. Mathieu has upped his game from his time at Valencia. They have contributed immensely on both sides of the pitch, with a solid defensive record and popping in some goals when needed. Their contribution speaks for itself, with the Catalans having shipped in 37 goals in all competitions this season (the same as their fellow finalists). Their discipline has improved with only 4 red cards being received all season.
Ivan Rakitić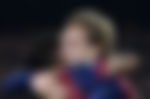 With Xavi being rotated in the squad due to age, and Iniesta needing some help, Rakitić was signed from Sevilla. Having led Sevilla to a Europa League win, Rakitić provided energy to the Barcelona midfield. While he does not possess the exceptional passing skills that Xavi had, his contribution to the squad has been immense.
He has good passing skills, he can make offensive runs to draw out defenders, he is good in set piece situations, and he is the more offensive of the 2 main midfielders, with Iniesta sitting deeper to play the long ball. Rakitić has scored 7 goals and has 10 assists. He is the driving offensive force in the Catalan midfield.
Momentum and Confidence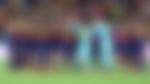 ADVERTISEMENT
Article continues below this ad
Another crucial factor that aids Barcelona is their momentum. Since their shock defeat to Real Sociedad at the start of 2015, they have only lost to Malaga. While Juventus have also won most of their games, they have suffered 2 league defeats and had a nervy round of 16 encounter, scrapping through against Monaco.
Barcelona on the other hand, have banged in the goals with convincing performances in all competitions. When needed, they grind out the result. Their confidence is sky high. Barcelona has faced the English, French, German league champions in the Champions League Knockout stages and beat each of them convincingly. They overtook Real Madrid to secure their 23Liga.
ADVERTISEMENT
Article continues below this ad
They will undoubtedly head into this clash with little fear as they eye their 5 Champions League trophy.