Five-Star Characters That Genshin Impact Fans Must Avoid In the Game
Published 12/16/2021, 12:16 PM EST
---
---
Genshin Impact has stood up to its name by creating an enormous impact in the community. Not to mention, it also won the Best Mobile Game award at The Game Awards 2021. Naturally, this drew several players' attention toward the game, and a bunch of them joined Teyvat's universe.
ADVERTISEMENT
Article continues below this ad
Users have to build a team of four characters to overcome any upcoming challenge in the game. Thus, most players like to pull for characters with high damage and attack scaling. Continue reading to find what are the worst characters to ever build in the game.
DIVE DEEPER: Genshin Impact Guide: Unleash the Exciting New Arataki Itto's Potential With This Build
ADVERTISEMENT
Article continues below this ad
Five- star Characters not to build in Genshin Impact
Every character can deal decent damage if you build them correctly. Furthermore, some four-star characters can also replace five-star units with a proper build. However, miHoYo offers very few resources and you can't invest in every single character. Therefore, it's important to ignore some characters if you don't like their playstyle at all.
Qiqi
Qiqi is one of the most hated characters in the game. It's mainly because she can only benefit the team from her healing, which is not important at a later stage. Moreover, some four-star characters can also overshadow Qiqi in terms of healing, such as Bennett and Diona.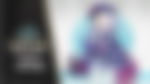 Not to mention, Bennett and Diona can provide attack bonus and shield, respectively. Because of this, many players regret investing in her at the beginning. Although Kokomi is another five-star character criticized for her role as a healer, the new artifact set, Ocean-Hued Clam, helped her a lot in redeeming herself.
Keqing- Electro main damage dealer in Genshin Impact
Keqing is also a five-star character and is featured on the Standard banner. You can also get Keqing or Qiqi if you lose fifty-fifty in a Limited banner. Although she can deal some decent damage, she belongs to the Electro element. Furthermore, she was released when the game got launched because of that many other damage dealers overshadow her now.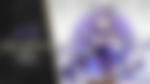 Not to mention, the Electro element is considered as the worst element in the entire game. Hence, investing in her would be a wastage of your resources until and unless you really like her playstyle.
ADVERTISEMENT
Article continues below this ad
Alloy
Alloy is the first five-star character that players get for free in the game. Before her release, many users considered her viable and thought she might be a bow user like Ganyu or Yoimiya. However, her damage is not much close to other five-star units and players can only use her as a Cryo support to provide energy particles.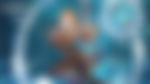 ADVERTISEMENT
Article continues below this ad
Therefore, it would be best to use the resources on any other five-star other than Alloy. If you really like someone from the aforementioned characters, then you should definitely invest in them despite their damage results. According to you, what are the worst characters in the game? Let us know in the comments down below.
Watch this story: Toughest Video Game Bosses of all time