Floating Rings in Misty Meadows Challenge In Fortnite
Published 08/27/2020, 12:59 PM EDT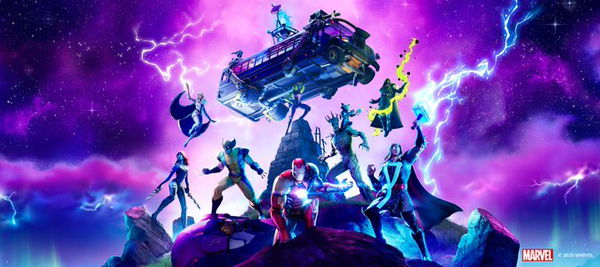 ---
---
Season 4 of Fortnite battle royale is looking to change the game in a big way. The collaboration with Marvel has brought some new mechanics to the game and we, as a community, couldn't be more thankful to Epic for it. It is evident that Epic is refashioning the game, along with the map.
ADVERTISEMENT
Article continues below this ad
The Nexus War storyline will enmesh both the Marvel comic book plot and the Fortnite lore. In order to stop Galactus, players have to complete certain tasks. Hence, Epic has updated the weekly challenges accordingly, along with new vault locations. 
With the introduction of new abilities in the game, things are looking great from a content perspective. The new cosmetic sets in the game come with some special feature or the other. 
ADVERTISEMENT
Article continues below this ad
iFireMonkey recently tweeted all these new challenges. While most of them seem easy, some can be really tricky. 
The toughest challenges in Fortnite season 4 
As far as Week 1 goes, fighting Dr. Doom is a challenge. Similarly, the Stark Robots can cause some trouble, but on the positive side, players can hack them after knocking them over.
Out of these, there is one specific challenge that is causing some issues for players. Several players have reported glitches with the "Floating Rings Misty Meadows" challenge.
ADVERTISEMENT
Article continues below this ad
Content creator InTheLittleWood showed us exactly how to get it done. You can find the blue rings on both sides of Misty. Once you collect the one at the clock tower, the path gets more straightforward, as shown in the video. 
Season 4 is Epic's ace in the hole
ADVERTISEMENT
Article continues below this ad
Ever since Chapter 2 began, Epic has had to face a lot of negativity from the community. However, with the v14.00 update, it seems like Epic has dropped the ace on everyone. It has surprised us with the content, and it looks like this is just the beginning.
With the battle pass, the cosmetics, new POI's and the abilities, it looks like Epic is gearing up for something big. The Nexus War is definitely going to be on the scale of the Device Event. Perhaps the season finale will have a live event. For now, the best we can do is express our gratitude.
Trending Stories