Floyd Mayweather Announces Big News After Death of Two Close Family Members
Published 03/19/2020, 4:01 PM EDT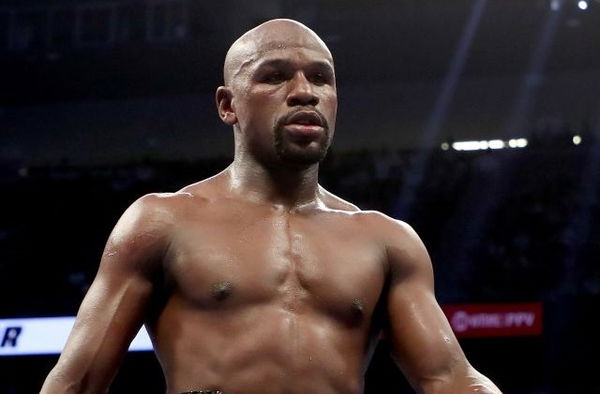 ---
---
Floyd Mayweather had planned on staying busy in the year 2020. However, his fate had other things planned for him. Barely three months into the year and Mayweather has to come to terms with multiple deaths. That has resulted in him taking a major decision regarding his career.
ADVERTISEMENT
Article continues below this ad
Mayweather has decided not to return to boxing in the year 2020 after the demise of his ex-girlfriend and his uncle. TMZ was the first to report the news. Mayweather has been retired from the sport of boxing. However, he does have a taste for making comebacks. Reportedly, he was planning on having two fights this year. One in the UFC and one inside the boxing ring.
Mayweather's ex-girlfriend and mother of his three kids, Josie Harris, died over a week ago. He had posted a heartfelt message for her on Instagram. Floyd's long time trainer and his uncle, Roger Mayweather, also died yesterday. Before this, the undefeated boxer was emotionally affected by the passing away of his friend, Kobe Bryant. All these incidents seem to have taken their toll on "Money".
ADVERTISEMENT
Article continues below this ad
Floyd Mayweather was in talks with Dana White for a return
ADVERTISEMENT
Article continues below this ad
Dana White was seen alongside Mayweather courtside in an NBA game. The two had struck a handshake deal. Dana had even told the media that he was expecting to work something out for fall this year. However, with Floyd's latest revelations, Dana's plans seem to be heading down the drain.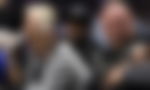 Speculations were also made regarding the fact that ace boxer Manny Pacquiao may be gearing up to fight Mayweather. However, now it seems that people may be deprived of the rematch of what was dubbed as the 'Fight of the Century'. This also means that Pacquiao will be forced to return to action if he was waiting for Floyd.
ADVERTISEMENT
Article continues below this ad
Mayweather was very close to his uncle. Roger was one of the biggest reasons why Floyd became the boxer he is. One can only imagine what he must be going through after suffering such loss on the back another one just a week ago. Also with Coronavirus pandemic taking its toll on the world right now, maybe it is in Floyd's best interests to sit this year out. With the amount of money that he has made in his career, he is more than settled off for multiple lifetimes.