Floyd Mayweather Crowns Terrence Crawford as the Best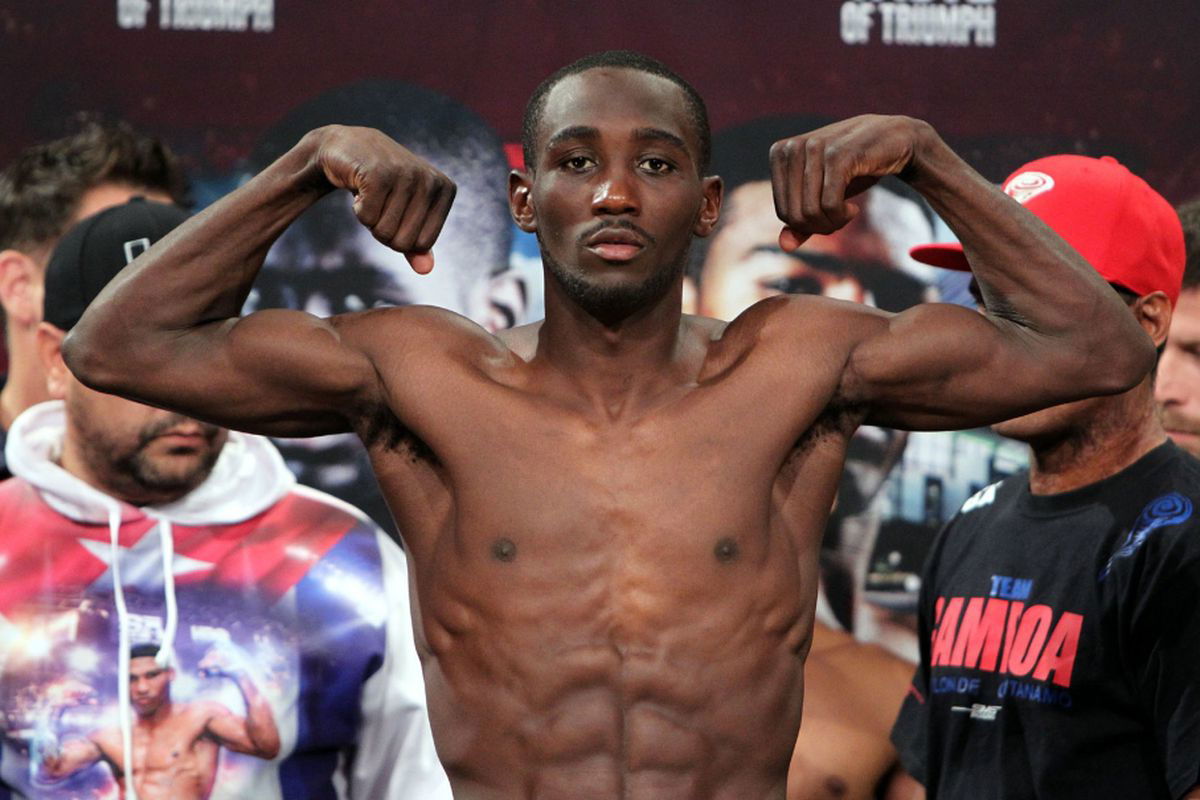 Floyd Mayweather has crowned Terrence Crawford the best pound for pound fighter in the world. Crawford is currently (36-0) with wins against Amir Khan and Egidijus Kavaliauskas adding to his title defense.
Just like Crawford, Mayweather was considered the ''Goat'' With an undefeated record further adding to his stardom. With Crawford also boasting an undefeated record he seems to be following in the path of ''Floyd Money Mayweather''.
Speaking during a Q and A session in Rotherham, Mayweather said:
"Right now, if I had to say a guy who's number one pound-for-pound, and I'm not just saying this because… it's two guys. The most exciting fighter in boxing right now is Gervonta 'Tank' Davis. He's the most exciting. At the end of the day, I think he's [23]-0 with [22] knockouts. Hands down Gervonta Davis is the most exciting fighter in the sport of boxing right now. Pound for pound, I would have to say, Terence Crawford,"
Despite these claims, most experts believe that Canelo Alvarez is the best pound for pound fighter in the world. With his devastating knockout of Sergey Kovalev and his jump in weight class, most pundits believe he is the most deserving candidate for the top spot. Moreover, Vasiliy Lomachenko is a 3-weight division champion and just like Crawford, he is also considered as the best pound-pound fighter in the world.
What's next for Terrence Crawford?
Crawford's rise to stardom has been spectacular. With his exceptionally fast hands, counter-punching skills and defensive abilities keeping his record intact. His next probable opponent would be  Jessie Vargas and given that Vargas has fought top fighters in the past, this is an interesting fight for ''Bud'' Crawford.
While Mayweather named Crawford as the pound-pound best, he stamped Gervonta Davis as the. Most exciting. Davis, just like his fellow American counterparts is a 2- weight division Champion and is undefeated in 23 professional Bouts. He is set to face Ryan Garcia in December and is undoubtedly his toughest test.
What's next for Terrence Crawford? What predictions do you have for Gervonta Davis vs Ryan Garcia? Let us know in the comments below!
READ: Billy Joe Saunders Set to Face Canelo Alvarez For Super-Middleweight Title