Following Ban-Wave Activision Kicks Hacker Out of Call of Duty Warzone and Black Ops Cold War Live on Stream
Published 03/21/2021, 6:14 AM EDT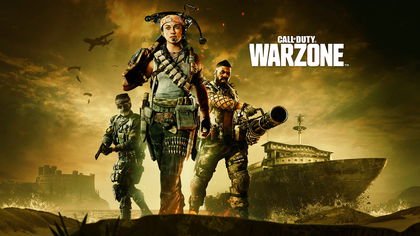 ---
---
Call of Duty Warzone has been plagued with hackers since its release. The free nature of the game makes it so that hackers can just make new accounts if and when the old ones are banned. As a result, this issue is still highly prevalent in Call of Duty.
ADVERTISEMENT
Article continues below this ad
Streamer banned from both Warzone and Black Ops Cold War
Recently, Call of Duty streamer named kd1pp was banned by Activision live on stream. He is known for using hacks and showcasing them to his fans. The streamer was in a game of Warzone on Rebirth Island.
ADVERTISEMENT
Article continues below this ad
After missing a sniper shot, he instantly mowed down the player with immense accuracy while using an MP5 from long range. Not something you see every day. Seconds later, he disconnected from the game and received the message about hacking software being detected.
In order to see the true extent of this ban, the streamer switched to Black Ops Cold War. However, while loading into a game on Alpine, he was once again disconnected from the server. This time, he received a message clearly informing him that he had been banned. His reaction was just to laugh it off.
So far, Activision has banned close to 100,00 accounts in 2021 itself. Following YouTuber Vikkstarr quitting the game in January, developers have made it their mission to ensure Call of Duty players are on a level playing field. Recently, on March 16, Raven Software announced another ban wave. This time, 30,000 more cheaters were offloaded from the game.
ADVERTISEMENT
Article continues below this ad Despite the repeated ban waves, the attitude of hackers and cheaters has not wavered. It is clear that the only permanent solution is developing an effective anti-cheat software.
Is Activision dealing with hackers effectively? Can Call of Duty: Warzone survive without an anti-cheat? Let us know your opinion in the comments down below.
ADVERTISEMENT
Article continues below this ad