Following Rafael Nadal's Withdrawal, Daniil Medvedev to Possibly Break the Big 4 Stranglehold at ATP Rotterdam
Published 02/25/2021, 12:33 PM EST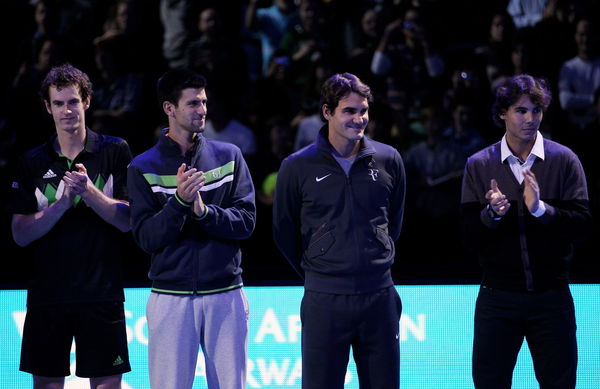 ---
---
Following the withdrawal of World No.2 Rafael Nadal from the ATP Rotterdam Open, World No.3 Daniil Medvedev will lead the line-up in the event. This gives the Russian another golden opportunity to become the new World No.2 and break the long-standing domination of the 'big 4' of Roger Federer, Rafael Nadal, Novak Djokovic, and Andy Murray.
ADVERTISEMENT
Article continues below this ad
The difference between Medvedev and Nadal is very small in the ATP rankings. After a run to the final at Australian Open 2021, Medvedev added a lot of points to his rankings. Now Medvedev sits in third with 9735 points, and Nadal sits second with 9850.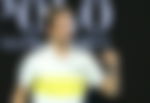 How can Daniil Medvedev displace Rafael Nadal?
ADVERTISEMENT
Article continues below this ad
Now, being the top seed, Medvedev is in pole position for the World No.2 spot. Rotterdam is an ATP 500 series event and thus if Medvedev reaches the finals he will earn 210 points instead of 300 because he will replace the 90 points earned at Vienna Open. Still 210 points will be enough to surpass Nadal. With the Spaniard out injured, it is all in Medvedev's hands.
Medvedev had a chance to become World No.2 a few days back. If he had defeated Novak Djokovic in the Aussie Open final, he would have jumped Nadal. Nevertheless, Rotterdam Open presents a golden opportunity to the Russian. But standing in his way are Stefanos Tsitsipas, Alexander Zverev and Andrey Rublev.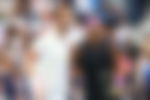 Last person outside the big 4 to be in the top two spots of ATP rankings
ADVERTISEMENT
Article continues below this ad
To find the last player to hold any of the top two spots of the ATP rankings other than Federer, Djokovic, Nadal, or Murray, one will have to go back to 2005. Lleyton Hewitt was the last player to be ranked World No.2 apart from the big 4. After reaching the 2005 Australian Open final, Hewitt was the World No.2 behind Roger Federer. Once Nadal won the 2005 French Open, he jumped up the rankings and eventually went past Hewitt.
Medvedev finds himself in this position after a brilliant end to 2020 and a similar start to 2021. He forged a brilliant win streak from Paris Masters to the Australian Open 2021 final. In the process, he won three titles and was close to a fourth. In the end, he might be the only one to challenge Djokovic for World No.1.
ADVERTISEMENT
Article continues below this ad
Could Medvedev catch Djokovic if he surpasses Nadal?