Following Twitch Suspension, Clix's Box Fight LTM is Reportedly Removed from Fortnite
Published 02/16/2021, 5:50 AM EST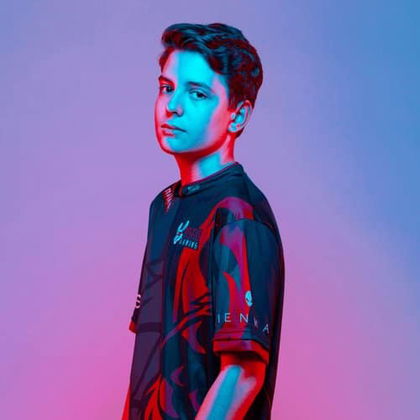 ---
---
Cody 'Clix' Conroy has become one of the main faces of Fortnite. He joined the gaming organization NRG in July 2020, at the age of 15. Additionally, NRG Clix signed an exclusivity deal with Twitch in October 2020 and averages around 34,000 viewers daily.
ADVERTISEMENT
Article continues below this ad
The last couple of hours have gone from bad to worse for Clix. Yesterday, Clix took to Twitter to announce that he has been permanently banned from Twitch. The ban occurred after Clix opened a folder on his laptop containing images that violated Twitch's terms of service. Since then Clix has started a feud with Fortnite and its CCO Donald Mustard.
NRG Clix vs Fortnite
ADVERTISEMENT
Article continues below this ad
After Donald posted a picture of him at the Superbowl, the NRG duo of Ronaldo and Clix commented on this. Ronaldo sarcastically remarked, asking if the Superbowl was the reason for FNCS being canceled. Clix however took a more disrespectful approach commenting on the CCO's appearance.
Evidently, Donald and Fortnite have not taken kindly to this. As a result of Clix's comments, the Clix: Box Fight Limited Time Mode was removed from the game and replaced by Skyfall: Box Fight created by 'Immature Gamer'. Clix popularized the concept of box fights on his streams with players like Bugha, Faze Sway, and others. Clix is dubbed the 'King of Boxfights' on Fortnite, hence this game-mode was aptly named after him. The game-mode allows teams of 1-4 players to take each other on only using charge shotgun, Pump shotgun, or Lever shotgun.
ADVERTISEMENT
Article continues below this ad
Fans have had a mixed reaction to these events. Loyal Clix fans have started the #FreeClix hoping to garner enough momentum and support to get their favorite streamer unbanned. Others from the Fortnite community believe that such disrespectful and offensive behavior should not go unpunished. The line between trash-talking and outright offensive remarks is becoming more blurred.
wow i can't believe #freeclix is #1 on trending, thank you guys for the insane support and hopefully I somehow get unbanned soon 🙏

— Clix (@ClixHimself) February 15, 2021
ADVERTISEMENT
Article continues below this ad