Following xQc, Trainwreckstv Also Gets Banned From GTA RP Server NoPixel 3.0
Published 03/13/2021, 10:55 AM EST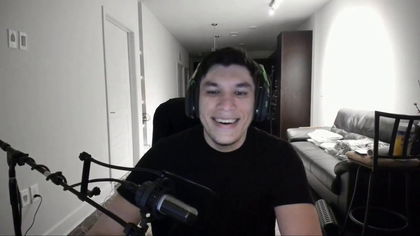 ---
---
If the gaming community has learned anything from the OfflineTV Rust reboot, big names come with controversies. Myth, xQc, Pokimane, Trainwreckstv, and many others constantly made headlines for all the drama. Now some of these players find themselves in a similar situation in the NoPixel 3.0 GTA RP server.
ADVERTISEMENT
Article continues below this ad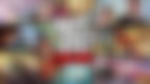 Previously, xQc earned temporary bans on two different occasions on the NoPixel server. Threatening to metagame and exploiting glitches in the server doesn't settle too well with the admins. Therefore, they have made it very clear how they are going to deal with those breaking the rules of the server.
ADVERTISEMENT
Article continues below this ad
Regardless of these strict actions, Trainwreckstv did not learn any lessons. The Twitch streamer, also a part of the NoPixel server, recently received a permanent ban from the admins amidst metagaming accusations.
Trainwreckstv apparently looked at other streams to find out information in GTA RP server
Metagaming is when players in the RP watch other streamers' broadcasts to gather information about what is happening. In the current NoPixel server, Train is a part of a gang that runs a meth lab in order to earn money. His lab competes with other labs that function in a similar manner.
Recently, Trainwreckstv came up with a heist plan to steal a key that his gang could use to get into other labs. Train wanted to establish a monopoly over meth production in the RP server. Therefore, he came up with the idea to steal such keys and compare his product with others.
From multiple clips that have since surfaced over the internet, Train talks about information that he could not have got unless he went over to the channels of other RP players. Logically, he has to be metagaming if he knows all these details.
ALSO READ: xQc Returns to GTA V RP Server NoPixel
Train feels his ban is a result of internet uproar
Following his ban, the Twitch streamer addressed the situation in a Twitlonger post. According to his statement, his ban is a result of the rallying on Reddit and other forums. He feels that he doesn't deserve the ban in question and they, "further fortify the narratives that they NEED to be true, in order to rationalize the fear & insecurity that my very existence instills within them, but the intelligent & confident need to be strong."
ADVERTISEMENT
Article continues below this ad
Train wants the internet to look at the situation from an unbiased perspective. He feels that he was ensuring that the server is not just a place for powerful and popular streamers. Instead, he wanted to make it a comfortable space for everyone participating.
Traniwreckstv naturally doesn't have a fan base as big as xQc. Therefore, the removal of his permanent ban from the NoPixel 3.0 GTA RP server remains doubtful. However, he does raise certain points that the admins need to consider for their server's smooth running and avoid constant drama.
ADVERTISEMENT
Article continues below this ad
ALSO READ: WATCH: xQc's PC Building Effort Goes in Vain