Floyd Mayweather vs. Cristiano Ronaldo Net Worth Comparison: Who Is the Richer Athlete?
Published 08/27/2021, 2:57 PM EDT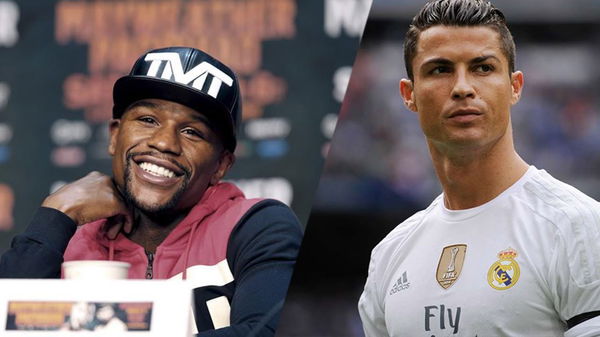 ---
---
Cristiano Ronaldo and Floyd Mayweather have always shared a close and competitive relationship in terms of their net worths and their impacts on football and boxing. Both 'Money' Mayweather and Cristiano Ronaldo have always made smart decisions in their careers. As a result, both have successfully secured positions as two of the world's highest-paid athletes for a number of years.
ADVERTISEMENT
Article continues below this ad
The boxing legend even topped the Forbes highest-paid-athlete of the decade list released in 2019. He left behind other big names in sports like Cristiano Ronaldo, Lionel Messi, LeBron James, and Roger Federer.
ADVERTISEMENT
Article continues below this ad
Since then, Floyd Mayweather announced his retirement from the sport. The Forbes list looks fairly different now as his 2017 rival Conor McGregor was enlisted as the world's highest-paid-athlete, followed by Lionel Messi and then Cristiano Ronaldo in the 3rd place.
Cristiano Ronaldo is now all set to make his way back home to Manchester United after 12 years. This could have a sizeable impact on his net worth. Here's a closer look at how his current net worth compares to the current net worth of Floyd Mayweather.
Cristiano Ronaldo Net Worth 2021
According to Forbes, Ronaldo's net earning in 2021 is estimated to be around a whopping $120 million. That massive net earnings figure makes puts him at the third spot on the world's highest-paid athletes list released in 2021. He is behind his closest rival in football, Lionel Messi, and MMA superstar Conor McGregor.
His official salaries, bonuses, and winnings primarily add up to $70 million. His earnings from outside the sport are also sizeable and sum up to nearly $50 million.
Cristiano Ronaldo is one of few players to have signed a lifetime deal with Nike, which is worth a staggering $1 billion. The only other two athletes to sign a similar deal are Michael Jordan and LeBron James.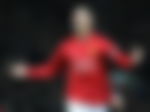 Being a consistent top performer in his sport has paved the way for several lucrative brand endorsement deals for the football superstar. He is now signed up with a variety of brands like Tag Heuer, Clear Haircare, Altice, DAZN, Herbalife, MTG, Egyptian Steel, and many more.
In addition to other income sources, Ronaldo owns and operates his own clothing brand, CR7 and he also has hotels branded under his CR7 Line through the Pestano Lifestyle Hotels company.
Floyd Mayweather Net Worth 2021
According to Wealthy Gorrilla, Floyd Mayweather's net worth in 2021 stands at a $450 million mark. However, 'Money' himself has revealed he is worth $1.2 billion.
As per Forbes, Mayweather earned a whopping $1 billion in prize money alone in his career. Reigning over the world of combat sports with a winning streak of 50 fights intact has its own perks and benefits. Keeping all his sponsorships, endorsements, and fight purses in mind, it is fair to say that the boxing legend has earned more than a decent living.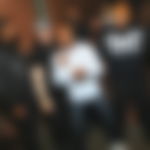 With his recent exhibition fight against YouTube sensation Logan Paul, his net worth might have increased incrementally.
One of Mayweather's biggest endorsements is his deal with famous watch company Hublot. The star has been sported wearing the watches on multiple occasions. He has since started his own boxing promotion to go with the numerous other sponsors and endorsements he has collected over the years.
Did Floyd Mayweather give Cristiano Ronaldo a car?
The 44-year-old is not afraid of showing off his possessions and everything he has worked hard for over the years.
In 2020, Floyd Mayweather shared an Instagram post showing off his collection of supercars in black. In the video, he walked across his garage and asked his fans which one of the four black Ferraris he should take out.
ADVERTISEMENT
Article continues below this ad
Cristiano Ronaldo spotted his Forbes competitor's post and commented right away. He jokingly expressed an interest in Floyd Mayweather's black Buggati by saying "Bro I want Buggati". Fans have seen no official update from Floyd Mayweather on this front. However, as Cristiano Ronaldo moves to Manchester United, there could be new additions to his own collection of supercars.
ADVERTISEMENT
Article continues below this ad