Football League proposes new changes
Published 06/07/2015, 1:39 PM EDT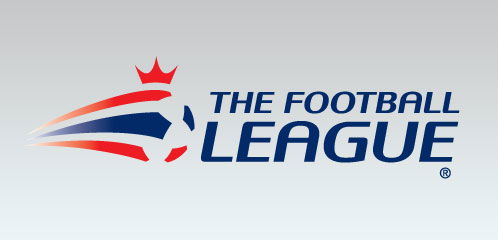 ---
---
The Football League of England announced a number of league regulation and policy changes that will be implemented in the football league, in effect from the start of the 2015/16 Season. (The Football League comprises of clubs in the 2, 3 and 4 divisions of English Football).
ADVERTISEMENT
Article continues below this ad
The topics that were discussed at the Owners' and Executives' conference and AGM included increasing league attendance, league's future commercial strategies, refereeing standards, global fan base, relationship with the media, job opportunities for Black, Asian and Minority Ethnic managers and coaches and other commercial, operational and governance issues.
The Important issues that were discussed, and policy action taken on are-
ADVERTISEMENT
Article continues below this ad
Insolvency
With a lot of clubs increasing expenditure to remain competitive, clubs have been declared insolvent and forced into administration. 23 such incidents occurred between 2007 and 2013. Major policy changes include
Clubs will be deducted 12 points instead of 10 upon entering administration.
The administrator after marketing the club for at least 21 days, can directly transfer the club's interest to its preferred bidder (who no longer requires a Company Voluntary Agreement), subject to other requirements of the League being met.
The reasoning behind that change is, it will reduce the insolvency period and associated professional costs. It will provide a greater degree of certainty that the club will continue and deliver a greater return to its creditors. The process should also attract more parties to buy the club. On purchase of a club, the creditors have to be paid 35% of their dues over 3 years or the club risks a 15 point deduction.
Player Health
There have been a change in the league's concussion and hearth screening policies to protect and promote player well being. With concussions and cardiac arrests occurring more frequently, Club doctors or practitioners authorized by the FA will have the final say on a player being able to play, train or rest. Clubs will conduct a heart screening for all players aged 16 and above, which are to be reviewed by a Sports Cardiologist and retained by the club for future use.
Club Ownership
ADVERTISEMENT
Article continues below this ad
Regulations on club ownership were amended. Clubs will now need to notify the football league if an individual acquires a club shareholding of 10% or more. This will be in addition to the existing requirement on publishing such information on the club website.
Future Policy regarding Black Managers
The Football League will introduce a version of "Rooney rule". This will be finalised and voted in the 2016 AGM. The idea is to promote black minority ethnic candidates (BME) for head coach, managerial roles for the clubs.
ADVERTISEMENT
Article continues below this ad
This rule is named after Dan Rooney, owner of an NFL team and chairman of the NFL's diversity committee. The objective of such a interview process is to make such jobs more transparent and open for BME candidates.