Footballers Turned Managers Who Won the Champions League
Published 10/27/2017, 10:56 AM EDT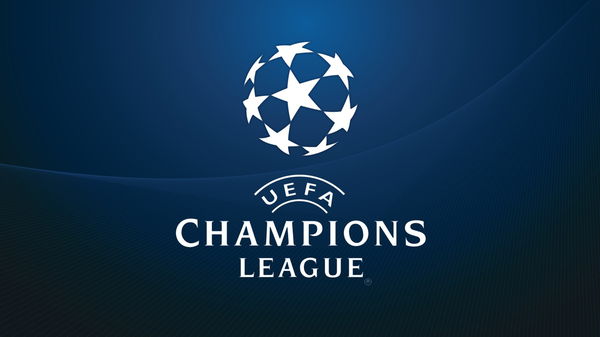 ---
---
It's not too often that a successful footballer becomes a successful manager as well. Playing and managing are two completely different ball games, pun mildly intended. But there remains a curious expectation for great players to continue sprinkling their stardust from the touchline upon retirement. The Champions League, or the European Cup as it was known before 1992, represents the pinnacle of success for those plying their trade in Europe.  It is an elite company that have lifted 'The Big Ears' during their managing as well as their playing days. With Zinedine Zidane hoping to lift the trophy in his first year of management to join that club. We take a look at five of the best footballers turned managers who have this achievement in their locker.
ADVERTISEMENT
Article continues below this ad
1. Giovanni Trapattoni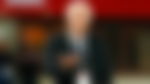 ADVERTISEMENT
Article continues below this ad
One of the most celebrated names in the sport, Giovanni Trapattoni was a defender/midfielder for AC Milan. The Italian side won the European Cup twice in the 1960s. Against Benfica in London in 1963 and against Ajax in Madrid in 1969.
Retirement in 1972 saw Trappattoni try his hand at management. His ten-year spell with Juventus, from 1976 to 1986, stands out in particular. He won six Serie A titles, two Coppa Italias and the UEFA Cup Winners' Cup. Juventus also won the European Cup in 1985 under Trappattoni. It is, however, a game forever blackened by the mishap that took place before it: the Heysel disaster.
2. Johan Cruyff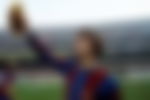 In the early 1970s, Johan Cruyff was dazzling the continent with his innovative offence and unique sense of style. He was the icon of the Dutch tactic of 'Total Football'. Cruyff won the European Cup three years in a row – in 1971, 1972 and 1973.
Cruyff became a very successful manager too. He is best remembered for his eight-year stint with Barcelona in the late 1980s and 1990s. Cruyff brought confidence and swagger back to the Catalans. He led them to their first ever European Cup in 1992, thanks to Ronald Koeman's memorable extra-time free kick at Wembley.
3. Carlo Ancelotti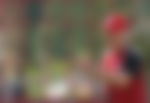 As an intelligent and accomplished deep-lying midfielder, Carlo Ancelotti distinguished himself while playing for Arrigo Sacchi's superb AC Milan side. The last team to retain the trophy, Milan won the European Cup in 1989, defeating Steaua Bucharest 0-4 in the final.  In 1990, they defeated Benfica 1-0 in Vienna.
As a manager, Ancelotti is, as of 2016, one of only two managers to have won the crown thrice, along with Liverpool's Bob Paisley. Victories as AC Milan boss in 2003 and 2007 saw to that, as well as winning La Decima with Real Madrid in 2014. Besides the three wins, Ancelotti also reached another final, only to suffer defeat against Liverpool in 2005.
4. Frank Rijkaard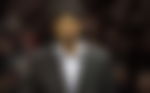 Frank Rijkaard's achievements are slightly different from others on this list, in that the Champions League triumphs in his playing days came with two different clubs. A team mate of Ancelotti's at Milan, Rijkaard was the scorer of the only goal in the 1990 final that sealed back-to-back European Cups for Arrigo Sacchi's daredevils. Upon his return to Ajax, in his final season as a player, Rijkaard was the veteran in a very young side that won the 1995 Champions League under Louis van Gaal,
After his appointment as Barcelona manager in 2003, Rijkaard set about blending local talents and foreign stars to create a very potent cocktail. Success in Europe came three years later; Paris was the scene of Barcelona's defeat of Arsenal in the 2006 Champions League final. It was Barcelona's first Champions League final for 12 years and only their second ever victory in the competition.
ADVERTISEMENT
Article continues below this ad
5. Josep Guardiola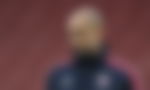 The man who, as a player, came to represent the Catalan identity of Johan Cruyff's otherwise cosmopolitan Barcelona, 'Pep' Guardiola was the metronome of the side that broke the Catalans' duck in the European Cup. Guardiola played the pivote role to perfection as Barcelona took home their first European Cup in 1992.
ADVERTISEMENT
Article continues below this ad
Seventeen years later, with Guardiola now the Barcelona manager, the Catalans defeated Manchester United 2-0 in Rome in their gaffer's first season of management. Alex Ferguson's side were their opponents once again in the 2011 final at Wembley. This time, too, like Rome 2009, Barcelona produced a splendid performance that was not entirely reflected in the 3-1 scoreline. It was Barcelona's fourth European crown and perhaps the defining moment of one of the sport's greatest sides of the past thirty years.