"For Families and Kids in Ukraine"- US Star Oksana Masters Competing For a Bigger Purpose at Beijing Winter Paralympics 2022
Published 03/07/2022, 9:30 AM EST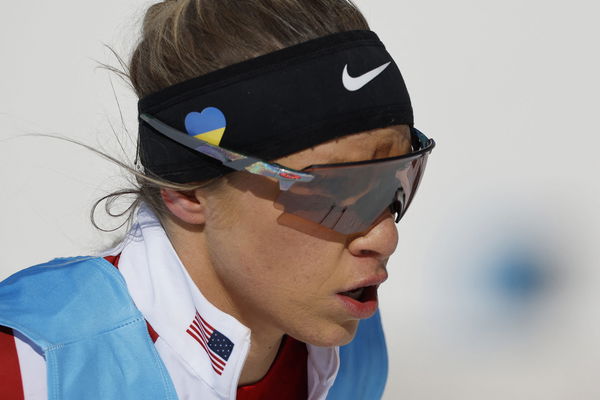 Oksana Masters has her chest decked with Olympic medals. Not just from the Summer Paralympics, but also from the Winter Paralympics. Not just that, she also has started off her cycling journey and has already earned some medals. There's no stopping her!
ADVERTISEMENT
Article continues below this ad
For many who don't know, Oksana Masters comes of Ukrainian descent. She was born there and later her family shifted to America.
ADVERTISEMENT
Article continues below this ad
Oksana is now competing in the Winter Paralympics 2022, representing America. However, she revealed that this has been really hard, considering the ongoing Ukrainian crisis.
Oksana Masters reveals how difficult this Olympics has been as a Ukrainian
Oksana Masters originally started adaptive rowing as her dominant sport. But after an injury, she started learning to ski. In two years' time, she qualified for the Winter Paralympics and won a medal too.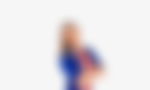 Masters is good at whatever she puts her hands on, be it rowing, skiing, or cycling. She represents Team US in the Paralympics. However, this year, representing her country has not been so easy. That is because Masters originally hails from Ukraine. And in a time of crisis, Oksana feels disheartened to be there.
She revealed she is finding it difficult to compete at these games because of the situation back home.
 

View this post on Instagram

 
Oksana has always been proud of her Ukrainian descent. She believes that she acquired her strength and determination from her Ukrainian descent.
"I am the proudest to say I am Ukrainian. My mom always said my Ukrainian heart made me resilient; it made me a fighter."
Even though Masters has been in the US for years now, a part of her heart lies in Ukraine. As Ukraine goes through some terribly difficult times, Oksana hopes to make both countries proud.
This Paralympics is more than just about the win for Masters
ADVERTISEMENT
Article continues below this ad
Oksana Masters has therefore made it clear that at this Olympics, she won't be performing just for her medal or a podium finish. She will be performing for a country she left behind with a heavy heart.
"I will be racing for more than just my own goals, more than a spot on the podium. Every pole stroke, I will be racing for the families and kids in Ukraine with disabilities."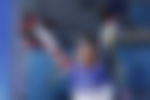 Oksana knows how it feels to be in a country where the medical resources for specially-abled people are very few. Now that the county is going through war, it will be even more affected. Oksana wants to make sure she makes a difference here and does something for Ukraine, even if from far away.
ADVERTISEMENT
Article continues below this ad
WATCH THIS STORY: Oksana Masters Powers Through To Win Yet Another Medal At Beijing Winter Paralympics 2022