Force India in deep trouble ahead of Belgian GP
Published 08/22/2018, 1:29 PM EDT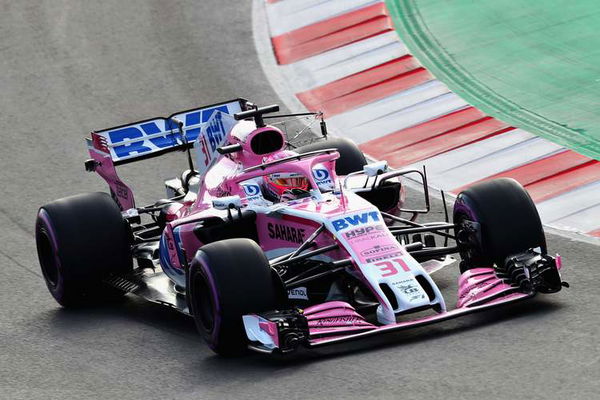 ---
---
Force India have been set a huge blow after reports emerged stating that the team could be banned from racing at the upcoming F1 weekend at the legacy-abound Spa-Francorchamps in Belgium, due to unclear terms of sale.
ADVERTISEMENT
Article continues below this ad
This year has been a roller coaster one for them, as this news is just the tip of the iceberg. Force India have been caught in a quagmire ever since their majority stakeholder, Vijay Mallya, has been on the run from Indian authorities over unpaid loans.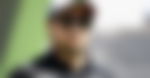 That problem affected their cash inflows due to which their car development suffered. Their Mexican recruit, Sergio Perez, initially blamed the lack of funds for their under-performance and when he could not take it anymore, forced them into administration with the help of his company.
ADVERTISEMENT
Article continues below this ad
Apparently, many of the crew had not been paid their dues for 2017 and Perez claimed to be doing the action to save the jobs of more than 400 people of the Silverstone-based Force India team.
ADVERTISEMENT
Article continues below this ad
Their COO, Otmar Szafnauer, also stated that upgrades were just not possible unless funds started flowing in. His prayers were answered when the father of Williams driver Lance Stroll,  Canadian businessman, Lawrence Stroll led a team of investors and pulled them out of the financial mess they were in.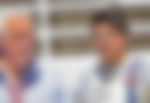 However, Force India received yet another setback yesterday as Stroll's rival bidder, Russian oligarch, Dmitry Mazepin, raised doubts over the supposed take-over. He claimed that it was not carried out in the best interests of the team. He is also the father of aspiring Force India junior, Nikita Mazepin.
ADVERTISEMENT
Article continues below this ad
Every time it looks like things have settled for Force India, they find themselves in a new, much more complex situation. However, all through this turmoil, their crew has been working tirelessly as well as their drivers.
Perez and Ocon may have had more eliminations in Q1 but considering the constant troubles within the team, they have done an admirable job of raising themselves above and it and driving the team to as best a position as they can.