Fordgate Can Now Have a Line Drawn Under It for Bath.
Published 10/24/2016, 11:44 AM EDT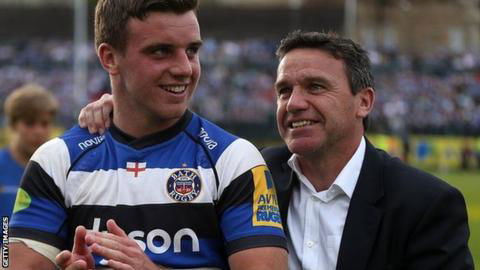 ---
---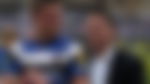 ADVERTISEMENT
Article continues below this ad
Former Bath head coach Mike Ford has been named manager of French giant Toulon and it comes to no suprise for a man who reinvented the famous English club and led them to a Premiership final in 2015. The only complication from his sacking at Bath has been how his son George, who is Bath star player would react.
ADVERTISEMENT
Article continues below this ad
Bath enjoyed a renewed vigour under Mike Ford. He joined in 2013 and along with his son he transformed them back in to title contenders. The former Rugby League player was especially good at organising the back row . He saw the acquisition of players like Anthony Watson and Johnathan Joseph who gave an aging side a much needed lift. They were exciting under ford with Kyle Eastmond and Banahan looking like the film Twins but being equally effective. They reached the Premiership final in 2015 but ultimately were beaten by Saracens. They could still hold their heads high as Saracens proved they are a growing force with a win in the Heineken Cup. Something the betting tips sites didn't predict.
ADVERTISEMENT
Article continues below this ad
The following season was a disaster on and off the pitch. The side struggled to finish mid-table while also been distracted by the Sam Burgess fiasco. Burgess was supposed to be the man to help them clinch the silverware instead of look at it from afar. Unfortunately the Yorkshire man became jaded and many blamed the handling by the coaches, Mike Ford in particular. Sam Burgess left 11 months ago and has come back strong being named the captain of England's Rugby League side for the four nations. He also claims to have no regrets at what happened at Bath. "I am really proud of the way I committed to becoming the best I could be in the time frame," he said. "I wouldn't do anything different. I attacked it and put my best foot forward and tried to be as successful as possible. It was a nice period in my career but I am glad to be back here with the England rugby league team."
Todd Blackadder is now at the helm for Bath and he has made securing George Ford as comfortable as possible his top priority. It was always going to be awkward when his father was sacked but it is claimed Ford is as committed as ever to the cause and his performances this season have certainly shown that. Even when he is not there Bath have a capable replacement in Rhys Priestland too. The Welsh international kick 5 times to help his team beat rival Bristol on the weekend. He was linked with Bristol himself so it was a great piece of work to keep him while question marks were raised over George Ford's future.
ADVERTISEMENT
Article continues below this ad
Bath now sit 3rd in the Premiership and despite a heavy loss to Leicester have been dispatching teams efficiently. It has certainly been a turbulent few years but with Mike Ford now at Toulon and Todd Blackadder settling into life in the west country it appears that parties can move on and there will be no excuses of being distracted. Unfortunately for Bath though it is those pesky Saracens who are still on top though.