Former Assistant Coach Reveals How LeBron James and Co. Made Life Easier For Each Other Back in 2013
Published 01/20/2021, 2:30 PM EST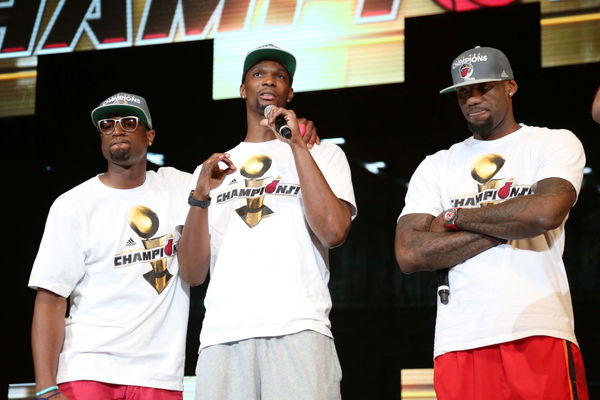 No other team has ever nailed the concept of 'Big Three' like the Miami Heat. The Lakers tried to build one by adding Karl Malone and Gary Payton in 2003-04, only to fall face down against the Detroit Pistons in the NBA finals.
ADVERTISEMENT
Article continues below this ad
Then came the Boston Celtics, who put together Ray Allen, Kevin Garnett, and Paul Pierce, who did win a championship, but all three were coming towards the end of their prime and their end was inevitable. However, nobody can compete with the deadly trio of Chris Bosh, LeBron James, and Dwyane Wade.
What was it like to be a part of the Miami Heat roster in 2013?
ADVERTISEMENT
Article continues below this ad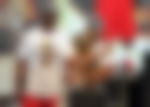 Back then, Erik Spoelstra was the head coach of the team and David Fizdale was the assistant coach. This was a roster that has etched its name in NBA's history for appearing in the NBA finals four consecutive times and winning two titles as well.
In conversation with Fizdale, he cleared out the misconception that the environment in Miami Heat back then was very oppressive. He stated, "Man, that team had more fun than any team in the NBA.
"We had Bron, Bosh, Norris Cole. It was like 'We're going to perform when you have us on this court'. That was one thing you knew. 'We're going to practice, we're going to sit down and watch film, get into the game and we're showing up. But when we don't we're going to have fun.'
ADVERTISEMENT
Article continues below this ad
"That team was getting beat up so much from the side when LeBron came from Cleveland. So, all they had was each other. Man, they were fun to be around."
Who made it all happen?
When asked who orchestrated these talented players to come together, he took Pat Riley and Dwyane Wade's name. He explained they were very careful with whom they placed so that they complimented each other. Even the players' personalities played a role.
ADVERTISEMENT
Article continues below this ad
"You had to have dudes that were cold-blooded," justified Fizdale. If LeBron hadn't had a moral dilemma and left Miami to go back to Cleveland, it's possible that this trio would have helped Heat win even more titles.