Former Coach Details How Pete Sampras Was in Awe of Roger Federer's Busy Life
Published 04/26/2021, 7:30 AM EDT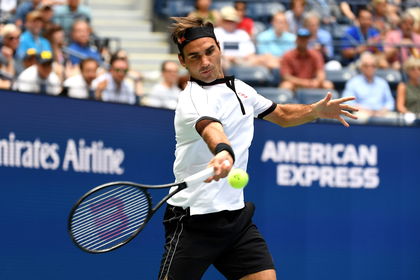 ---
---
Fans have been entertained by superstars like Roger Federer and Pete Sampras for a number of years. Although the American player retired from the game a while ago, his memories still remain fresh. On the other hand, the Swiss ace is still thrilling fans despite nearing his forties. 
ADVERTISEMENT
Article continues below this ad
Recently, coach Paul Annacone spoke on the different qualities possessed by the two great individuals. The 58-year-old coach had the privilege of coaching both the talented players for considerable periods. Paul mentioned the manner in which Pete Sampras preferred to stay away from attention whereas Roger Federer liked having family and friends around him.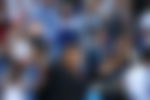 The former coach of two of the greatest players to play the game stated, "Well to me, selfishly what's really enjoyable about coaching individual sports is you have to adjust to different personalities and you know Roger is a citizen of the world, he loves to travel around and loves having his family and friends and seeing museums and architecture and shows. Pete was not like that. He was more introverted and needed to live more in a bubble to be successful."
ADVERTISEMENT
Article continues below this ad
Roger Federer likes exploring cities while on Tour
When on Tour, Roger would explore the different cities he visited while competing for tournaments. He liked paying visits to different museums and seeing the different kinds of architecture each city possessed. On the other hand, Sampras preferred being in his own space and favored an almost bubble-like atmosphere. Pete was apparently left wondering at how Roger maintained a balance in his on-court and off-court activities.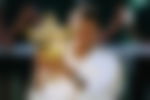 The American coach further added, "He needed less people around and wanted to be more sheltered particularly when he was at events. That microcosm of his existence is what he needed. It would've driven Roger crazy but Pete looked at Roger and wonders how can this guy even play when his life is so busy."
Pete Sampras held the record for most Grand Slam titles till 2009
ADVERTISEMENT
Article continues below this ad
Sampras held the record for the most number of Grand Slams (14) before Federer overtook him at Wimbledon in 2009. After winning his sixth title at the Wimbledon Championships, Roger surpassed his idol Sampras and took his tally to 15 Grand Slams. 
As of today, the Swiss maestro is tied on 20 Majors along with Spain's Rafael Nadal. The Serbian star Novak Djokovic is not far behind on 18 Major titles. It'll be interesting to see how things unfold in the near future.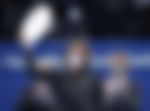 ADVERTISEMENT
Article continues below this ad