Former CSGO Player Talks Trash About His Ban Following Valorant Switch
Published 03/07/2021, 11:28 AM EST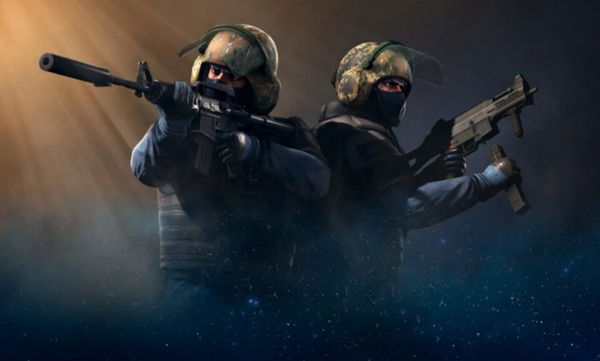 ---
---
With Riot Games' introduction of the Champions Tour event and the VCT Masters, it looks like CSGO will have tough competition in the FPS market in the form of Valorant. The latter has already lost premium talent to the new game with the departure of players like Hiko and Brax among many others. The latest to join this movement is former Chaos player, Joshua "Steel" Nissan, who has shifted to Valorant by joining the 100 Thieves' team.
ADVERTISEMENT
Article continues below this ad
I don't know what these other guys are saying, I was banned when I was in my prime.

— 100T steel (@JoshNissan) March 7, 2021
ADVERTISEMENT
Article continues below this ad
Steel trolls CSGO with a hilarious take on his ban
Following his move to 100 Thieves last week, Steel left the world of CSGO with a hilarious take on his infamous ban. Steel was part of the infamous 2014 iBUYPOWER match fixing scandal. The incident rocked the entire CSGO community, and to this day, it's considered as the first major match-fixing scandal in the game.
In his tweet, Steel claimed other players can't talk trash about him because no one could compete with him during his prime years as Valve had banned him from the game.
The scandal involved the permanent bans of iBUYPOWER players: DaZeD, swag, and AZK. The team also had former Cloud 9 player, Skadoodle, who was the only player to not receive the ban for not partaking in the cheating.
Following the ban, Steel shifted to a full-time streamer role and competed occasionally in Overwatch. In August 2017, almost 3 years after the match, Valve unbanned all the players, including Steel, allowing them to compete in all events. He continued his career in CSGO for a few years with Ghost Gaming and then Chaos, competing in B-tier competitions. ADVERTISEMENT
Article continues below this ad
All iBUYPOWER players shift to Valorant
After Steel's move to 100 Thieves, the entire 2014 iBUYPOWER roster is currently competing in Valorant. AZK, Skadoodle and Swag, who now plays with the gamertag Brax have been competing for T1 Esports since June 2020. It was rumored that Steel would join his former teammates at T1; however, he has decided to play for 100 Thieves' team that includes nitr0 and Hiko, who are also former CSGO players.
So far, the team has qualified in the Lower Brackets finals of the Champions Tour, where they will face Luminosity Gaming. This result has also given the team automatic qualification into the VCT Masters One, the game's most prestigious tournament.
ADVERTISEMENT
Article continues below this ad