Former F1 Driver Suffers a Serious Accident and Faces Leg Amputation
Published 07/10/2019, 5:49 AM EDT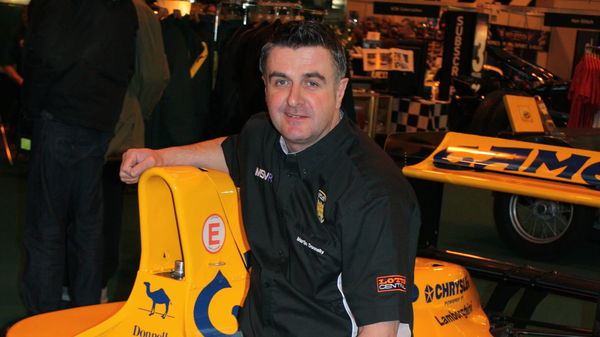 ---
---
In a spot of terrible news, British former F1 driver, Martin Donnelly suffered a serious accident while on a moped. He racing during the 1989 and 1990 F1 seasons, though the latter was his first full season. His highest ever position was 7th at the 1990 Hungarian Grand Prix for Lotus. Unfortunately, during those days, only the top 6 scored points.
ADVERTISEMENT
Article continues below this ad
Donnelly's promising career was ended when he suffered a serious crash during practice at Jerez. The crash was so severe that the impact threw him clear of the wreck, with part of his seat still attached.
As a result, he sustained multiple injuries in the crash, including brain and lung contusions. In addition to that, he suffered severe leg fractures which almost necessitated the amputation of his right leg. That crash alone ended his Formula One career for good and there was sadly no Lauda-esque or Kubica-esque style comeback.
ADVERTISEMENT
Article continues below this ad
https://www.youtube.com/watch?v=iFPrsCNn5QM
Unfortunately, even a low speed crash on a moped could prove to be very costly for Martin Donnelly. since then, Donnelly's friend, Jonathan Lewis, set up a GoFundMe campaign to pledge towards' Donnelly's recovery. You can donate money for Donnelly here.
Within 24 hours, the campaign had raised £20,000 — twice the £10,000 target, which has now been revised to £25,000. Brazilian former F1 driver, Luciano Burti, who suffered a career-ending crash of his own, at the 2001 Belgian Grand Prix, and Trevor Carlin, Carlin Motorsport team owner, are listed among the donors.
According to Stefan Donnelly to Motor Sport, "The break was very bad, basically a clean break across the femur. The complicating fact is that he has an infection, which is not good for the recovery process or the health of his leg, so they are keeping a close eye on that."
"He's so high on morphine and various different drugs that you can have a conversation with him and then he will close his eyes and not remember a thing. Jonny [Jonathan Lewis] has been a star; you know who your friends are at times like these."