Former FNCS Champion Banned by Fortnite During a Livestream in Frosty Frenzy Tournament
Published 12/15/2020, 8:37 AM EST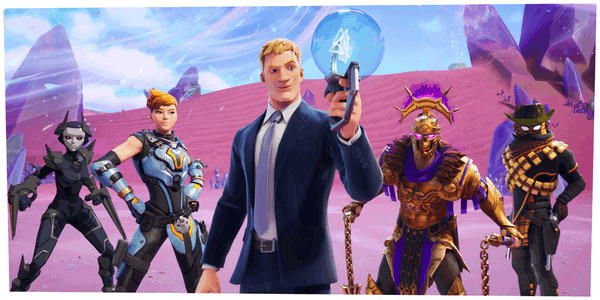 ---
---
Competitive Fortnite is in a league of its own. The humongous prize pools, viewership, and fan following, all make the competitive scene in Fortnite one of the biggest in the world. However, just like any other competitive game, hackers and cheaters ruin its experience from time to time.
ADVERTISEMENT
Article continues below this ad
Even though hackers are rare in the competitive setting, there is always someone who dampens the spirit of the competition. Now, Fortnite has reportedly banned a competitive player for using aim hacks in the game.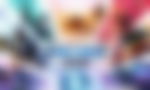 ADVERTISEMENT
Article continues below this ad
Professional Fortnite player Kez banned from the game for using soft aim hacks
Kez, who plays Fortnite professionally, was banned from the game after reports of aim hacking. This happened during a game in the ongoing Frosty Frenzy Tournament, while Kez was playing in Trios. Evidently, neither him nor his teammates saw this coming, since they were all visibly confused when Kez just dropped off from the match.
What followed was even more surprising as Kez's teammates found out he was banned for using aim hacks. Take a look at the video below to see what exactly went down during the stream:
During the stream, Kez also tried restarting the game, but because of the ban, he could not do so. This also meant that he probably cannot play in the Frosty Frenzy Tournament any further. Additionally, he also mentioned how the $1400 he won so far will be refunded considering his ban.
However, the video doesn't mention that Kez was banned for hacking. Thankfully, Kez's teammate, Cizlucky, posted a screenshot of a DM he received on Twitter which exposed Kez.
ADVERTISEMENT
Article continues below this ad
Apparently, Kez bought hacks for the game 2-3 weeks ago. However, these hacks have a 2 in 3 chance of being detected which Kez obviously wasn't aware of. His attempt to cheat his way through the Frosty Frenzy Tournament clearly backfired and his competitive Fortnite career is probably over.
Cizlucky also posted a video of him talking about how Kez was extremely calm about it and didn't even react to his ban. Obviously, he knew that he was done for, which is probably why he deleted all of his social media too.
ADVERTISEMENT
Article continues below this ad
As controversial as this may be, it is a win on Epic's part. They successfully detected a hacker at the beginning of a big tournament and took action immediately. This is a good sign for the Frosty Frenzy Tournament as well, which will now hopefully be free of such hackers.
Trending Stories