Former Fortnite World Champion Apologises for Snaking in the FNCS Tournament
Published 07/15/2021, 7:35 AM EDT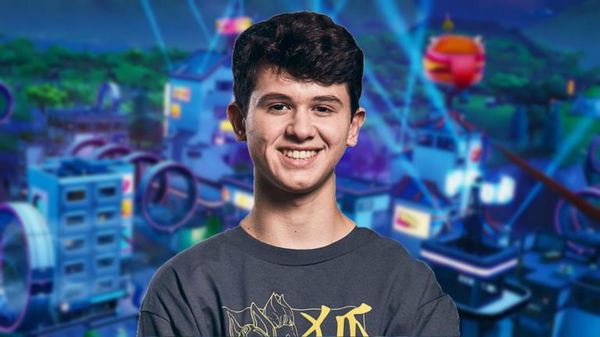 ---
---
The North American East Fortnite Pro Scene has underwent some major changes since the end of Season 6. A lot of trios have shuffled immensely from replacing members to even disbanding popular the entire thing. Following their disappointing performance in Season 6, Bugha even left his star-studded teammates in Bizzle and Clix.
ADVERTISEMENT
Article continues below this ad
Fans have patiently waited a long time for Bugha to announce his new trio. He even played some matches with C9 Avery, before he left him for Deyy and Mero. In the end, his snaky move has caused a chain of events in the North American East pro scene, and now Bugha has had to apologize for his mistake.
First i'd like to clarify the fact that no matter what happens in the scene or what people say, if you have the drive to win in fortnite, you're going to do what's best for yourself. Besides that, i'd like to apologize to the people that i've affected by snaking. 1/4

— Bugha (@bugha) July 14, 2021
ADVERTISEMENT
Article continues below this ad
Former Fortnite World Champion Bugha apologizes for his snaky move
Following Bugha's decision to play with Deyy and Mero, Avery has had to return to his old trio of Stretch and Saf. But they had already moved on and have stated their intention to not play with him anymore. However, Avery won't back down, and he won't sign the papers to leave the trio. Along with that, Deyy and Mero's former teammate, Reverse2K who is a former FNCS champion is now looking for a new team as well, following the addition of Bugha.
All the drama and the beef stemmed from Bugha's decision to leave Avery and join Deyy and Mero. He recently apologized for leaving Avery out to dry. But he has mentioned that he left him because of their difference in making play calls and being the trio's in-game leader. He noted that Avery's calls made him a bit inconsistent in his overall play, which factored in his decision to leave.
I felt like the issue of avery trying to make calls was going to lead to inconsistent plays and overall me doubting myself with decisions and when to call them. you can bring up the past with me snaking but I made sure to talk to my team this time and make sure all of them 3/idk

— Bugha (@bugha) July 14, 2021
Bugha fighting against the hate from the community
Bugha has received a lot of hate over the past few days for his decision to snake Avery. But in his recent tweets, he said that he had a discussion with his teammates to make sure that they had a plan before they disbanded. Along with that, he also mentioned that he is dealing with the hate from the Fortnite quite well. But, he berated them for attacking players like him, and noted that they should know that professionals like him might get hurt over comments like these.
ADVERTISEMENT
Article continues below this ad
ways, but thankfully i've dealt with things like this enough to the point where I know how to handle them, whereas other people might not. just remember everyone is human and everyone has feelings the same way you do.

— Bugha (@bugha) July 14, 2021
In the end, it seems like the NA East pro scene will undergo major changes in the upcoming days. Fans will hear more news about players moving from one trio to another, and this might not be the last beef coming out of it.
ADVERTISEMENT
Article continues below this ad
WATCH THIS STORY- Call of Duty: Warzone vs Fortnite: Which Is the Better Battle Royale Game