Former Halo Champion Frustrated with Major Issue in Apex Legends
Published 05/16/2020, 11:19 AM EDT
By

Follow Us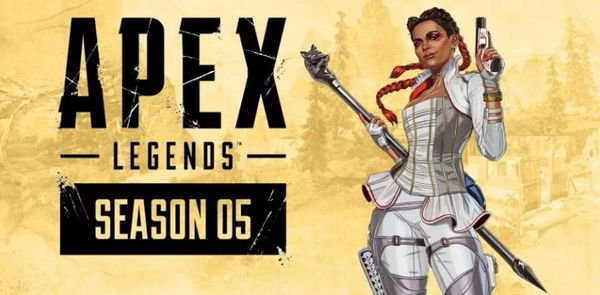 Respawn Entertainment recently released a new patch for the immensely popular Battle Royale game, Apex Legends, kick-starting Season 5. With the new season came a ton of new content and changes, primarily a new Legend named Loba. We also got some new concepts, weapons, quests, and much more. Unfortunately, the new season did not bring in just the good stuff. On the very day that devs dropped the new update for Apex Legends, they were forced into overdrive. Server issues cropped up in many major regions leading to a disgruntled user base.
Major issue still bugging Apex Legends
Releasing an update of that size for a new season is never an easy task. Add to that the fact the devs are working remotely, and it is understandable that issues arise. While the server issue was soon resolved, it hasn't really been smooth sailing moving forward. Hit registration is now the biggest issue in the game.
ADVERTISEMENT
Article continues below this ad
Hit registration is, obviously, one of the most important aspects of a shooter. If your hits do not register, how in the world are you ever going to get any kills?
Of course, it is never easy to comprehend if the problem is hit registration or a player just missing the mark. But in this case, it is certainly the former since the devs acknowledged it too.
In fact, they even announced yesterday that they had rolled out a fix for the same.
Hey everyone! We want to let you know that we just pushed a server side patch to all platforms to address a recent issue with hit registration.

— Apex Legends (@PlayApex) May 14, 2020
However, the fix doesn't really seem to have worked and the complaints have kept flowing in.
Today, former Halo champion and professional Apex Legends player Eric "Snip3down" Wrona took to twitter to voice his discontent with the game too.
I hate bitching so much but these no regs in Apex make the game almost unplayable which is so saddening considering this is the best Season they've released yet IMO, idk how this massive of an issue isn't seen before release, truly unfortunate

— snip3down (@Snip3down) May 16, 2020
ADVERTISEMENT
Article continues below this ad
Snip3down hits the nail on the head. It's a massive gaffe on Respawn's part to miss such a crucial issue in the new season.
Is it not out yet? No regs are still just as bad

— TSM_Albralelie (@TSM_Albralelie) May 14, 2020
ADVERTISEMENT
Article continues below this ad
While this is certain to be the topmost priority for Respawn right now, it won't be an easy fix. They better gear up for more of a backlash from the community until they do manage to fix it.
But until they do, the one good thing to come from it is I can blame hit-reg for my poor shooter skills!