Former NBA Champion Predicts Warriors' James Wiseman to Follow in Dwight Howard's Footsteps
Published 12/06/2020, 11:30 AM EST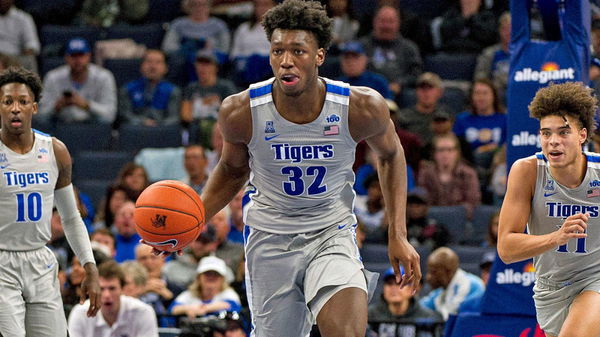 ---
---
The Golden State Warriors hit the lottery when they drafted James Wiseman with the #2 overall pick. The seven-foot-one center is incredibly athletic, and Wiseman reminds a former NBA Champion of a young and fiery Dwight Howard! 
ADVERTISEMENT
Article continues below this ad
Well, Dwight Howard needs no introduction, as his resume speaks for himself. The #1 pick in the 2004 Draft took the league by storm in his early years, and Wiseman is destined for the same as well. 
Dorell Wright is an ex-NBA star who enjoyed championship success during his career. Wright won the title with the Miami Heat in 2006, but his playing days are long gone. He now works as an analyst with NBC Bay Area and delivered a positive report on Wiseman's game. 
ADVERTISEMENT
Article continues below this ad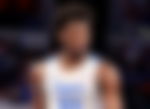 Howard has been around the league for a very long time. In fact, Dorell Wright and Dwight Howard belong to the same draft class, but the latter is still playing, which echoes a lot about his fitness levels. Wright has watched James Wiseman play in college and was mesmerized by his athletic abilities! 
"He reminds me of Dwight Howard," Wright said on the latest edition of the Dubs Talk podcast. 
"When we came out in '04, athletic guy who can run the floor hard, touch the top of the backboard if he wants to, but a little more skill with the ball in his hand and in the post. So I'm really looking forward to watching him," he mentioned.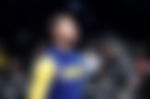 James Wiseman has become scarier, and it is a good sight for the Golden State Warriors!
Everyone is looking forward to seeing James Wiseman play, and it includes Dorell Wright. Wiseman's incredible physique matched by his athleticism makes him one of the strongest players in the 2020 draft class. 
"I was able to see him playing early on in Memphis, and I've been able to follow him the last three months and seeing how he's changing his body, how much stronger he is, how much faster he's gotten," mentioned Dorell Wright about Wiseman. 
ADVERTISEMENT
Article continues below this ad
Wiseman played only three games for the Memphis Tigers but registered his massive impact. He was a talent who could not be ignored by the Golden State Warriors, and he also puts an end to their woes about a strong center. 
"So just those skills that I've seen in those three games, it's a scary, scary sight where he is now. Mature body, more NBA reps under his belt, so I'm really looking forward to seeing him out there," said Dorell Wright. 
Facing a towering athlete like Wiseman will be intimidating indeed. He has everything under his belt to his advantage. Moreover, the youngster will require very little time to adjust to the intensity of the league. Can he help the Golden State Warriors regain their Western Conference crown?
ADVERTISEMENT
Article continues below this ad