Former NFL Executive Explains Why Julio Jones to the Patriots Makes Sense
Published 05/17/2021, 2:26 PM EDT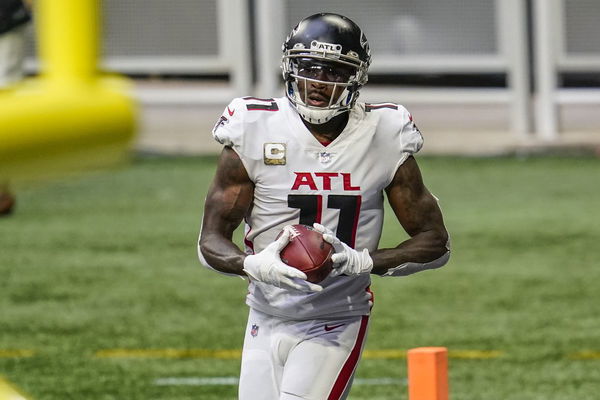 ---
---
The New England Patriots have been busy this offseason. After a disappointing outing last year, Bill Belichick is thirsting for vindication.
ADVERTISEMENT
Article continues below this ad
The Patriots missed the Playoffs last year for the first time in 12 years, and for a coach of Belichick's quality, that is unacceptable.
Their first season without Tom Brady was difficult, but Belichick seems hell-bent on ensuring that their second season pans out far better. And that could mean making Julio Jones a Patriot.
ADVERTISEMENT
Article continues below this ad
Former NFL executive Mike Tannenbaum spoke recently about the possibility of the New England Patriots trading for Julio Jones. Jones is currently with the Atlanta Falcons, who have rebuffed trade offers for him.
However, they have major issues with regard to the salary cap at the moment. And they do need to offload players. Given the size of Jones' contract, moving him out from Atlanta would be good for the Falcons. And the Patriots could also benefit from this deal.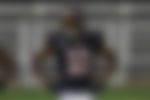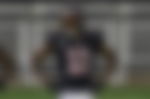 "They signed Nelson Agholor, they signed Kendrick Bourne, but the Patriots will be in the playoff hunt. This could possibly put them over the top in winning the division. They could use a frontline No. 1 receiver." 
Could Julio Jones improve the Patriots?
Tannebaum added that Cam Newton needs more weapons if he wants to take this team to the Playoffs, and Jones could be that weapon. He also pointed out that Bil Belichick is close friends with Jones' former college coach Nick Saban.
And Saban has spoken at great length about how much he loves Julio Jones. So given the similar profile of the two coaches, it could be a perfect fit for both Jones and the Patriots.
"If Cam Newton's going to have any chance of taking this team to the playoffs, Julio Jones would certainly help them get there. Nick Saban and Belichick, obviously very close.
ADVERTISEMENT
Article continues below this ad
"This is one of Nick Saban's all-time favorite players. I think it makes a ton of sense, and it (would) really put a ribbon on a very aggressive offseason for the Patriots."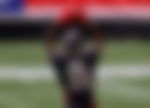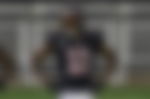 ADVERTISEMENT
Article continues below this ad
Should the New England Patriots try to trade for Julio Jones? It could be a move that benefits both teams in the long run. The Patriots have made some great additions on the offensive end, and Jones could put them in contention for a playoff spot.