Former NFL Player Says Aaron Rodgers Wants More Respect and Control, Compares Situation to Russell Wilson
Published 05/07/2021, 12:17 PM EDT

Follow Us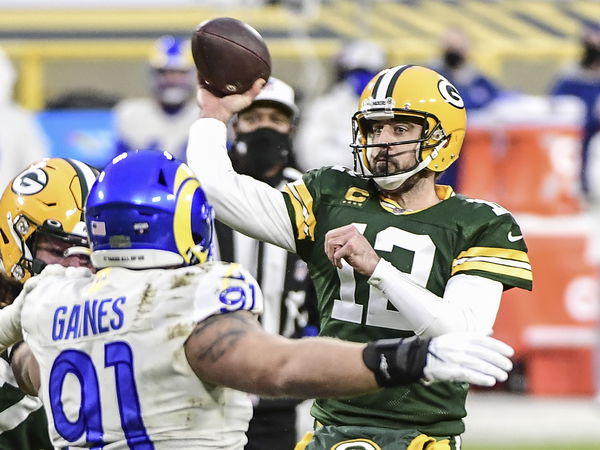 Aaron Rodgers is on the outs with the Green Bay Packers. The reigning league MVP is very unhappy with the franchise and has told them that he wants to leave.
Years of being ignored when it comes to player recruitment have left Rodgers dissatisfied with the franchise. The Packers are doing their best to change his mind, but so far they haven't been able to.
One former player believes that this situation is very similar to that of Russell Wilson. Former NFL player Bart Scott addressed the Aaron Rodgers situation. He believes that Rodgers isn't looking for a more lucrative deal from the Packers.
ADVERTISEMENT
Article continues below this ad
Rather, he wants more respect shown to him and a greater say in the direction of the franchise. He spoke about how Russell Wilson had similar demands from the Seattle Seahawks. For Rodgers, he needs more weapons in the offensive unit in order to find more success.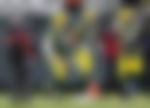 "He doesn't want money, he wants control, he wants respect. The same thing that we saw Russell Wilson say, 'Hey, if you guys want me to make the meal, let me buy some of the groceries. Let me tell you what I need to be successful'.
"And what he (Rodgers) needs to be successful is great receivers around him, and also the ability to have some control over the personnel. He doesn't want to see Tom (Brady) going over and read 'GM for Dummies'." 
Aaron Rodgers seemingly tired of disrespect in Green Bay
Scott added that Rodgers has seen the influence that Tom Brady has with the Tampa Bay Buccaneers, and wants that with his team. The Packers have clearly not done that for him despite repeated requests, driving Rodgers to this decision. And given the prestige of a player like Rodgers, he will certainly get a greater say if he goes to a new team.
ADVERTISEMENT
Article continues below this ad
"He wants to say, 'Hey, I want to be able to do it myself too. I want to be able to pick some of these pickings and play through the General Manager. You didn't give me that respect, so let me move on'.
"We know when great Hall of Fame quarterbacks go somewhere, they get all the power because they're in the newly-wed phase. So they're able to get more control, and dictate more things in other places."
ADVERTISEMENT
Article continues below this ad
Will Aaron Rodgers leave the Green Bay Packers? The two sides are not looking close to mending the fences right now. And the franchise seem adamant that they will not get rid of him. But if Rodgers digs in, they may not have much choice.