Former NFL Pro Pat McAfee Rips Madden NFL 22 Developers for Lack of Upgrades to the Game
Published 09/16/2021, 12:51 PM EDT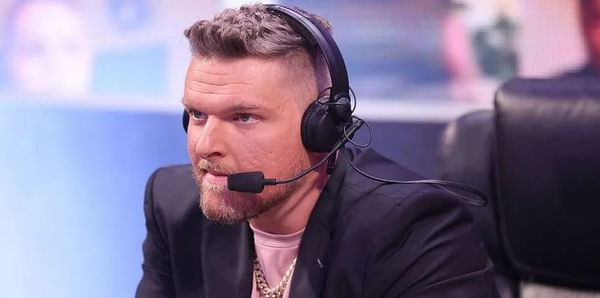 ---
---
Madden NFL 22 arrived last month with a lot of fanfare containing the fanbase of the popular American sport. This year the game's cover is headed by the quarterbacks of Kansas City Chiefs and Tampa Bay Buccaneers in Patrick Mahomes and Tom Brady. With some new features added in, it's the most advanced title available to play with your favorite American sports teams.
ADVERTISEMENT
Article continues below this ad
However, it seems like fans haven't taken a great liking at the lack of new features for the title. This includes former NFL pro and sports analyst Pat McAfee, who took to Twitter to blast at the developers.
ADVERTISEMENT
Article continues below this ad
Pat McAfee goes off on Madden NFL 22 developers for lack of new features
Sports analyst Pat McAfee recently took to Twitter to talk about the latest title in the popular sports franchise from EA Sports. He went off on the developers at the lack of new stuff available to play in the game. He also went off on EA Sports for spending a bulk of their budget on advertising the series, instead of improving it.
For years, fans have also felt the same about the developers in their attempts to release new sports titles. Franchises like NHL, Madden NFL and FIFA rarely receive drastic upgrades that changes the game ever year. This has caused players to believe that EA Sports sells these games with just a couple of extra minor features.
If Madden spent as much time upgrading their game as they do on the commercials… MAYBE THE TOURISTS OF MADDENLAND WOULD BE HAPPIER

— Pat McAfee (@PatMcAfeeShow) September 14, 2021
ADVERTISEMENT
Article continues below this ad
Scouting feature for Franchise mode delayed
The views of Pat McAfee certainly has a lot of truth as fans have seen with the recent title. During its reveal earlier this year, developers showcased a new Scouting feature for the Franchise mode in Madden NFL 22. Fans have asked for this to be added for a long time, and it seemed like the developers had finally heard their prayers. However, the game released last month without it, and EA Sports mentioned that this feature will arrive soon.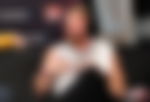 Pat McAfee and many players have went off on the developers previously for spending more money on expensive advertisement campaigns for their sports titles. With the number of new features decreasing with every new title, fans want to see a major change. However, it looks like they will have to suffice with just minor upgrades and roster updates for now.
ADVERTISEMENT
Article continues below this ad
WATCH THIS STORY: Top-Selling PlayStation, Xbox, and Nintendo Consoles of All Time
Trending Stories