Former Olympic Gold Medallist Explains Why Roger Federer Withdrew from Australian Open 2021
Published 12/29/2020, 6:00 AM EST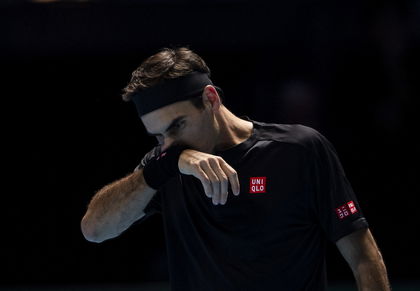 ---
---
The entire tennis world eagerly waited for the Swiss maestro Roger Federer to return at the 2021 Australian Open. However, due to not being fully prepared, the 39-year-old has withdrawn from the first slam of the year. His compatriots and retired tennis players Marc Rosset and Yves Allegro provided their inputs on the situation.
ADVERTISEMENT
Article continues below this ad
The gold medalist from the 1992 Olympic Games is also disappointed hearing the news. Rosset said, "Like everyone else, I was looking forward to getting up in the morning and watching a Federer match under the Australian sun. It became one of our rituals at the start of the year."
Considering the current scenario, Rosset stated that the decision has not come totally out of the blue. He added, "I'm sad for him but not at all surprised." The situation has arisen from delay in the second operation for his right knee, delaying his recovery.
ADVERTISEMENT
Article continues below this ad
(All quotes have been translated via Google Translate)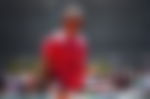 Rosset and Allegro back Roger Federer on his decision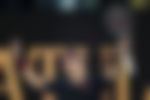 The 20-time Grand Slam winner is also one of the most emotionally involved players in tennis. Therefore, the decision must have been equally hard for him, as it is for tennis fans to accept. Rosset believes that Federer isn't someone who plays with his body, but rather someone who takes a lot of precautions.
The 50-year-old explained, "Rog had said that the second operation had been a halt, that he was late. Nadal and him always tell the truth, just listen to them. At 39, he probably needs more time to be reassured. I can imagine he wants to be 100% sure that it won't let up."
Federer's former doubles partner Yves added, "It's quite logical not to go to Australia where forty and matches in five sets awaited him. All his career, Rog only lined up if he was 100% physically."
Earlier, the current World No. 5 had revealed his desire to win the Olympics gold. Yves suggested that Federer will have more time to prepare for Wimbledon and Olympic Games, his top-priorities.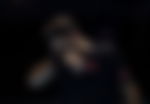 Federer is training with Junior French Open champion in Dubai
ADVERTISEMENT
Article continues below this ad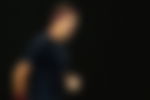 The withdrawal has raised up a few questions about Federer's season, and Yves tried to clear out a few. The 42-year-old added, "He is only now starting to increase in intensity, in the company of Dominic Stricker, who is in Dubai with him."
Both Swiss players claimed that the 103 ATP titles winner will have a full-on 2021 season. Tennis fans, who awaited his arrival in Melbourne, will hope to see him play early in the year. Federer, too, would be dying to take on the court in a professional tennis match very soon.
ADVERTISEMENT
Article continues below this ad