Former Semifinalist Petra Kvitova Saves Match Point to Fend Off Greet Minnen in 1st Round of French Open 2021
Published 05/30/2021, 10:01 AM EDT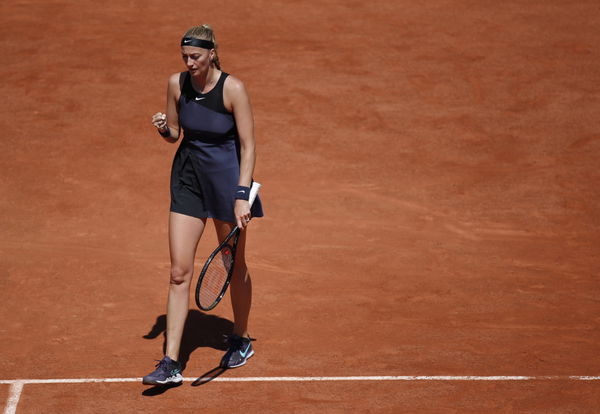 ---
---
Former semifinalist, Petra Kvitova saved a match point and later dominated the final set against Greet Minnen to advance into the second round of French Open 2021. The match lasted for 2 hours 20 minutes.
ADVERTISEMENT
Article continues below this ad
Petra Kvitova's tough first set against Greet Minnen at French Open 2021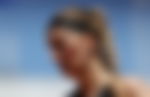 Both the players were looking to play from the baseline, but Kvitova showed her intent to play aggressively. She gave a few free points to Minnen and hence gave away a break early in the match. However, both the players again traded breaks as Minnen kept her lead serving at 2-1. It was clear Kvitova wanted to shorten the points with her aggressive winners.
ADVERTISEMENT
Article continues below this ad
Serving at 2-1, Minnen was solid and didn't give easy points to Kvitova. She was a bit defensive, as Kvitova was giving her points. Kvitova continued to hit hard forehands and backhands but ultimately missed. The set went on till 5-4, where Minnen served for the set.
Here Minnen struggled as Kvitova's returns were very good. The Czech player had suddenly found her rhythm and broke Minnen back to level the opening 5-5. From here Kvitova looked comfortable and pushed Minnen's serve at 6-5. However, Minnen had enough to take the opening set to the tiebreaker. In tiebreaker, Minnen was always one step ahead. Kvitova was pushing a lot and hence lost her way with three double faults and lost the tiebreaker, 7-3, and the set, 7-6.
Petra Kvitova saves a match point
Kvitova brought much more discipline to her service game. Minnen was barely causing any trouble to Kvitova's serve. Minnen had to also deal with Kvitova's fierce forehand that was very strong in the second set. Even with the might of Kvitova, the second set was close at 2-2.
Minnen's forehand was struggling as Kvitova came closer to breaking her. At 4-4, Kvitova had served four service games in the second set winning all of the points. As Minnen served at 4-4, Kvitova sent returns to her forehand and Minnen made a hat-trick of errors to give the break to Kvitova. However, Kvitova again lost focus while serving for the set, and courtesy of two double faults, Minnen was back in the second set.
Minnen quickly went through her service game and led 6-5. Kvitova then served to stay in the match but found herself a match point down at 40-30. However, she saved it and pushed the set to a tiebreaker. Kvitova took control in the tiebreaker and won the second set – 7-6(5)
Petra Kvitova dominates and wins
ADVERTISEMENT
Article continues below this ad
Taking the momentum from the second set, Kvitova quickly was racing with the match. In ten minutes she had taken a 3-0 lead. Clearly, Minnen had lost her steam and while serving at 3-0 she lost her serve again and Kvitova led 4-0.
Minnen was frustrated with herself. The Belgian's match was getting rougher as Kvitova grew in confidence. The majority of the rallies were shorter than four shots and were won by Kvitova. In 20 minutes, Minnen was serving at 5-0 down and tried to open her account in the final set. Minnen did win a game as Kvitova served for the match at 5-1. She served beautifully and took the match – 6-7(3), 7-6(5), 6-1.
ADVERTISEMENT
Article continues below this ad