Former UFC Heavyweight Champion Details Gameplan For Jon Jones To Beat Francis Ngannou
Published 04/13/2021, 12:08 PM EDT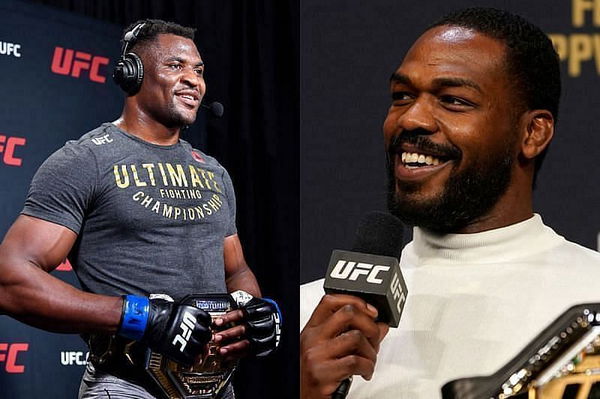 ---
---
Former UFC light heavyweight champion Jon Jones is an enigma for everyone. Ever since Francis Ngannou won his fight against Miocic, Jones has been a target for almost everyone related to the sport.
ADVERTISEMENT
Article continues below this ad
Whether it's about payment issues or being afraid of facing 'The Predator', a lot has been said and written about 'Bones' Jones. Although one thing is certain- Jones is more than capable of fighting Ngannou.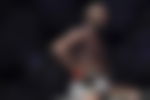 ADVERTISEMENT
Article continues below this ad
Recently, former two-time UFC heavyweight champion Frank Mir explained how Jones can beat Ngannou. Speaking to SCMP MMA, Mir discussed the tactics which could help Jones beat 'the Predator'. He said, "you know Francis still no matter what, he has too much white fiber tissues.
That's what enables him to be so explosive. This also makes sense that Francis is never going to be great at endurance sports." He further says Ngannou is not built for endurance and would probably be more suited to powerlifting or sprinting.
"Jon has phenomenal endurance and obviously, the grappling is a no brainer. You gotta grab Francis to take him down." He further mentions that Jones has excellent leg attack strategies with which he can hurt Ngannou from a distance without getting punched.
Mir explains, "Now, you are forcing Francis to come inside kicking range. So, when he comes in, then Jon can grab him." He believes Jones has to grab him only once.
Although Francis may survive that grappling, according to Mir, the fatigue won't allow him to throw knock-out punches towards Jones. The longer the match goes, the stronger chance it would be for Jones to win.
Jon Jones vs UFC- How it started
The entire Jones vs UFC issue started just after Ngannou and Miocic's title bout ended. 'Bones' had tweeted "show me the money". Jones also didn't like certain comments from the UFC president Dana White where he asked Jones to face 185lbs champ Israel Adesanya instead of facing Ngannou.
He vented out his frustration on UFC in a series of tweets as he believed he deserved better treatment from UFC for all he has accomplished.
Jones has been one of the greatest mixed martial artists of all time. His record speaks about his caliber. He has long wished to be part of the heavyweight division and has worked hard to make a shift from light heavyweight to heavyweight.
ADVERTISEMENT
Article continues below this ad
A fight between Ngannou and 'Bones' Jones is a mouth-watering prospect. It has already received a lot of hype now, but mostly it has been negative. Every loyal UFC supporter wants this fight to happen.
What do you make of the current situation between Jones and UFC?
ADVERTISEMENT
Article continues below this ad
Trending Stories