Former Washington Redskins Assistant Joe Bugel Passes Away at 80
Published 06/27/2020, 6:01 PM EDT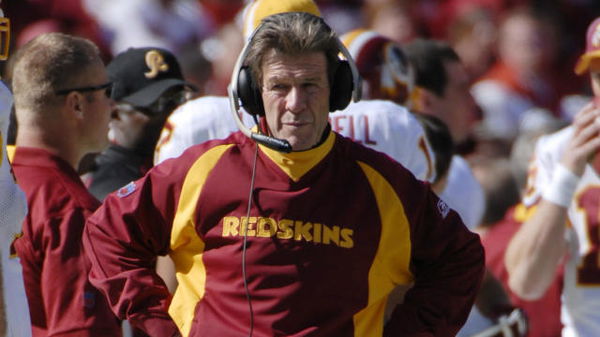 ---
---
In a spot of tragic news, ex Washington Redskins offensive assistant Joe Bugel has passed away. The 80-year-old built himself a reputation for being the main person behind the "Hogs", or the team's linemen.
ADVERTISEMENT
Article continues below this ad
Throughout his NFL career, Bugel spent 32 years as a head coach for the Oakland Raiders and the Arizona Cardinals. However, many acknowledge that he truly came into his own as the Washington Redskins offensive coordinator and line coach.
Over the span of his career, Joe Bugel had two stints with the Redskins, from 1981 to 1989 and from 2004 to 2009. During that time, he helped guide the team to two Super Bowl wins and coached several great players. This included the likes of Russ Grimm, Joe Jacoby, Mark May, Jeff Bostic and George Starke.
ADVERTISEMENT
Article continues below this ad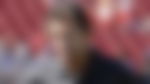 ADVERTISEMENT
Article continues below this ad
What did the Washington Redskins say?
Former Redskins head coach, Joe Gibbs, said, "Joe had an incredible passion for the game of football. He came to work every day with such great excitement and his players had tremendous respect for him. The strength of our coaching staff on both sides of the ball was a key reason we had so much success. Bugel was such a big part of that and his impact was felt not only by those Redskins' teams, but truly across the entire league."
He confessed that he will always cherish his friendship with the 80-year-old. Gibbs also reminisced how the two of them often engaged in late-night arguments while strategising the game plan each week. The former coach and NASCAR team owner also forwarded his condolences to Bugel's family for their loss.
ADVERTISEMENT
Article continues below this ad
In light of his passing, Redskins owner Dan Snyder admitted that he was devastated at the loss. Snyder confessed that he and Bugel often shared a special bond. According to him, Bugel helped him understand football and helped show him what was more important in life.