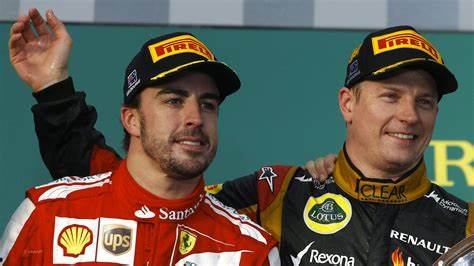 With regular racing action suspended we decided to take a look at some of the most memorable events in Formula 1 history. On the 23rd of March, two future World Champions achieved a first win and a first podium at the 2003 Malaysian Grand Prix.
Kimi Raikkonen wins first Grand Prix in Formula 1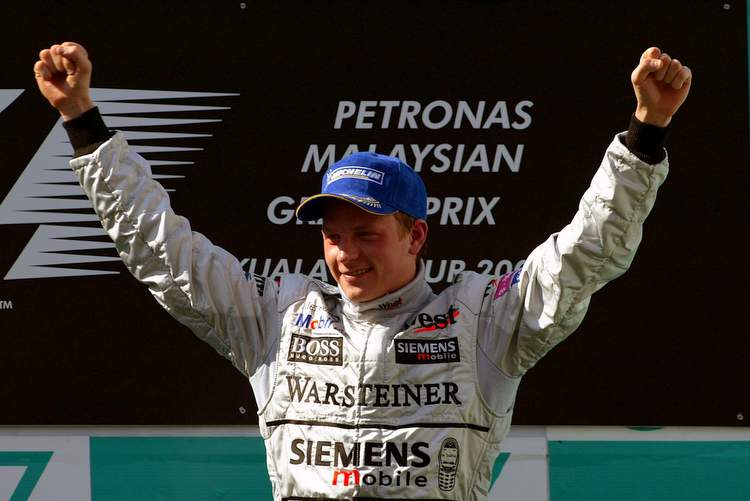 23-year old Finnish racer Kimi Raikkonen started the 2003 Malaysian Grand Prix in seventh. He negotiated the early chaos in the race and managed to overtake pole-sitter, Fernando Alonso, during the first round of pit stops. Raikkonen lost the lead only to Rubens Barrichello for 3 laps following his first stop. After the Brazilian's pitstop Raikkonen never relinquished the lead and was in a world of his own.
The Iceman cruised to his first win over 39 seconds ahead of 2nd place Barrichello and a minute ahead of 3rd place Fernando Alonso. McLaren's Raikkonen did not win any more races in 2003. He secured 8 more podium places in a consistent season which saw him finish second place. The Finn missed out on the driver's world title by just 2 points. He scored 91 points to Michael Schumacher's 93.
Fernando Alonso secures his maiden podium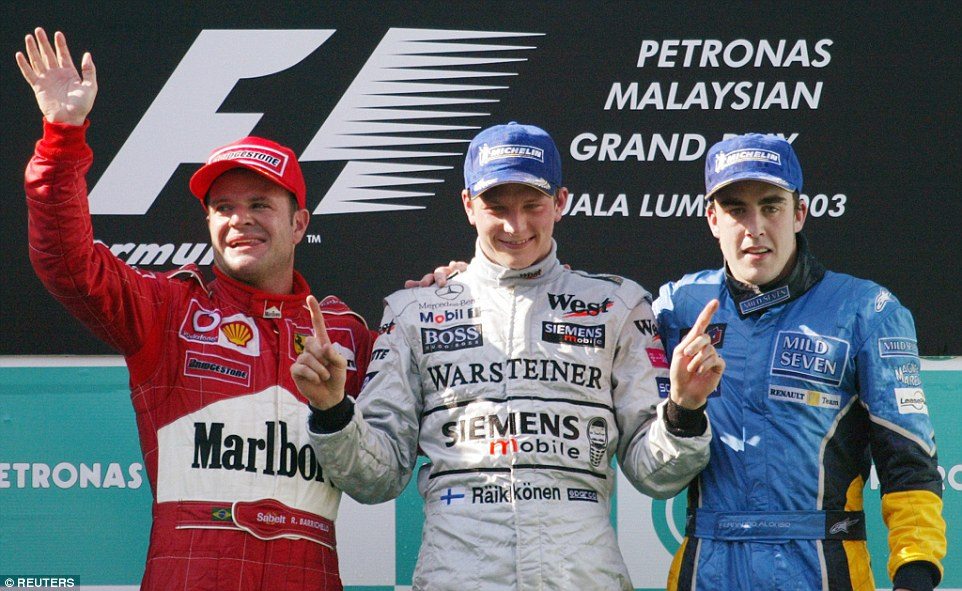 Renault's young Spanish racer Fernando Alonso qualified on pole for the Malaysian Grand Prix in 2003. This was Renault's first Formula 1 pole in 19 years. Unfortunately, he wasn't able to hold on to the lead on Sunday. The Spaniard came home in 3rd place to join Rubens Barrichello and Kimi Raikkonen on the podium. 
Alonso suffered a horrendous crash in the next race in Brazil. But, he finished on the podium as the race was stopped and he was in third place 2 laps before it got black flagged. Alonso made two more appearances on the podium en route a 6th place in the driver's standings. Truly a breakout season for the Renault driver.