Red Bull Racing's motorsport advisor Helmut Marko believes Formula 1 should have gone ahead with last weekend's Australian GP. He voiced his displeasure at the cancelation of the event. Marko thinks that by racing, the sport would have sent out a positive message.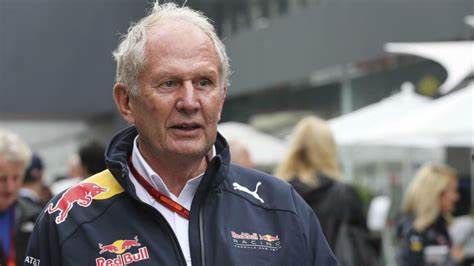 In a chat with Austrian OE24 Marko said, "the local promoter and authorities were willing to let the event go ahead."
The 2020 Australian GP was canceled a few hours before Friday's practice sessions. Formula 1 took the decision after a McLaren pit member tested positive for the Covid-19. Marko's Red Bull and sister team Alpha Tauri were the only 2 teams that requested to race. He said if it were up to him the race would have gone ahead.
2005 Indianapolis Formula 1 race went ahead without a full grid
Marko cited the 2005 Indianapolis race as an example. The 2005 Indianapolis race saw all 7 Michelin teams pull out after the parade lap over issues of tire safety. The race featuring only 6 cars dominated by Ferrari. 
He believes that if Red Bull and Alpha Tauri had gone on track more teams would have joined and raced. This is contrary to F1 Managing Director Ross Brawn's statements. Brawn revealed that no race would be considered a World Championship round if a single team was unable to compete. 
If you don't catch the virus at the airport, I don't know where you will catch it
The 76-year old belongs to the risk group due to his advanced age. But he is scornful over the seriousness of the pandemic. He spent fourteen hours in Australia and immediately flew to Dubai. He claims the large gathering of people from all over the world makes the airport a Coronavirus hotspot. 
These comments come in the aftermath of him accusing politicians of scaremongering and portraying the situation in a hysteric manner. He completely misses out on the possibility of him being an asymptomatic carrier. Marko cites himself as a barometer for deciding the risks to be taken by conducting a Grand Prix event amidst the pandemic. 
As of now, Formula one stands to return at Azerbaijan in June, but it will be subject to prevailing conditions at the time.