Formula 1 Team Boss Expresses Doubt Over F1 and Motorsports Return Amid Coronavirus Outbreak
Published 03/21/2020, 9:29 AM EDT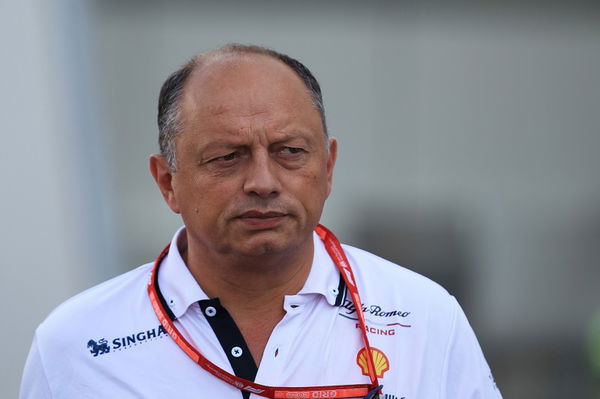 ---
---
Alfa Romeo team boss Frederic Vasseur says that once the dust settles there'll be a major crisis. He labeled it as a before and after of the Coronavirus pandemic. The Frenchman expressed doubts over motorsport's place in the world's list of priorities. His comments come in the aftermath of the first 2 months of the 2020 Formula 1 season getting canceled. 
ADVERTISEMENT
Article continues below this ad
Decisions are essential but costly 
In an interview with Auto-Hebdo, Vasseur termed the measures adopted by the sport in the wake of the Coronavirus pandemic as "pricey." He revealed that his team is looking at a revenue hit in the range of 15-20%. This will be experienced as revenue costs increase under the pressure of makeup races later in the year. When the season finally flags off, tripleheader weekends could become the norm.
ADVERTISEMENT
Article continues below this ad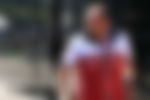 Formula 1 has advanced its summer break to April. This was done to open up windows in which to squeeze in postponed races. Races in The Netherlands and Spain are prime candidates to be spotted between Hungary and Belgium.
There could be more tripleheader weekends as well.  It is the only way F1 can rebuild its calendar and host as many races as possible. The 2020 Formula 1 season may even extend into December to accommodate the Asian races that were called off at the start of the season. 
Vasseur elaborates on this possibility requiring the recruitment of more people to handle the burden of the races in quick succession. He also spoke about the need to manufacture extra components, "just in case." 
ADVERTISEMENT
Article continues below this ad
It is a double-edged sword for teams too, with more races resulting in excess costs, and lesser races resulting in a loss of revenue. Formula 1 needs to hold races to build a calendar. A minimum of 8 Grands Prix needed to constitute a full season. However, Formula 1 fans and teams will be eager to see more than 8 races in 2020
More Formula 1 races will be canceled
The Alfa Romeo boss is of the opinion that "the after" of the Coronavirus pandemic will see other races join Monaco on the canceled list. This will further be denting their revenue. 
ADVERTISEMENT
Article continues below this ad
Vasseur says one can scarcely imagine the consequences of the pandemic at this stage. He said that only the past generation had experienced confinement during the second world war. It can be anyone's guess of where things stand once the dust settles, said Vasseur. The times ahead will be difficult and the Frenchman is worried about both the state of the sport as well as the world in general.