Formula One 2017 season review
Published 01/11/2018, 10:01 AM EST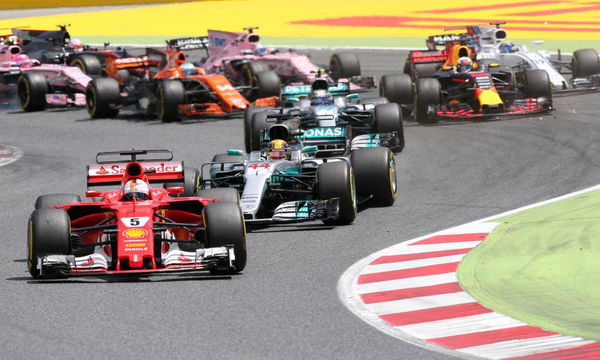 The year 2017 is over and we're into 2018 so let me begin with wishing everyone a Happy New Year. The season is over and even the offseason news mill is going into hibernation mode. So we can now safely review the Formula One 2017 season. This, however, will not be the run of the mill, race by race review. This article will be a review of all things on track and off track.
ADVERTISEMENT
Article continues below this ad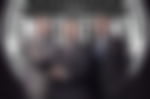 Beginning with the new owners Liberty Media. Twelve months in, it may be said that Liberty's honeymoon period is over. And everyone has anxieties about the company's plans, mainly because no one still knows what they are. While Ross Brawn speaks with conviction about what needs to be done. His talks vary from reigniting excitement on the track to introduce an engine cheaper and louder than the current lot. From giving aerodynamics an urgent revamp to tackling the performance disparity. The list goes on but little of consequence has been heard from other Liberty folk.
There has been much talk of the need to attract the young, by means of social media. Sean Bratches' vision is 'to turn Formula 1 from a motorsports company to an entertainment company and brand, with Formula 1 at the center of it'. This change and vision are good but what the new management team shouldn't forget is the basics. Their attempts should not alienate the sport's bedrock supporters. Those who have kept faith with F1 through what has lately been a shaky period in its history.
ADVERTISEMENT
Article continues below this ad
Niki Lauda is one with concerns. And the Austrian raises some valid points. Calling the suggestion by Bratches that 'grid kids' be introduced to the sport as a cheap imitation of Football. Similarly, the elaborate 'Drivers Introduction' ceremony at Austin found little favor with worldwide fans or with those being introduced.
A while ago, Chase Carey spoke of an aspiration to turn every grand prix into a Super Bowl. How much of that aspiration is still alive is a whole different ball game altogether. But this talk points to a big flaw in the new owner's mindset. Chase Carey and co's focus is on turning what is essentially a European Sport into an American one. There focus should instead be on to put on a race that makes folk want to come back for another one.
All that said, the task before Liberty is undoubtedly a daunting one. Liberty's acquisition is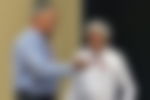 diametrically different from when Ecclestone took control. At that time most teams bought very affordable engines from Cosworth and were entirely content to have Bernie negotiate with race organisers on their behalf. He made a lot of people inordinately rich, and for more than 40 years their hearts and minds followed.
Things are very different now. These days there are no Cosworth engines available to anyone who might wish to buy it. Instead, today's ballgame depends on doing a 'customer' deal with one of the manufacturers. And it's still not straightforward. It's the manufacturers who choose to sell the engine or not. This decision rests on ancillary conditions like a clause to put one of 'their' drivers in the car.
In this era, enormous power, therefore, resides with tycoon suits like Sergio Marchionne and Dieter Zetsche. Their power evidenced by their teams' response to Brawn's suggested engine changes for 2021: we don't like them, and we might well quit. It perfectly resonated with what Bernie said: "Never rely on the manufacturers. They come and go as it suits them – always have, and always will. They're not in Formula 1 because they love it."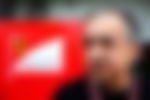 This is why, for example, Marchionne refused to countenance going back on the absurd 'three engines per season' rule.
Guaranteed to produce even more of the grid penalties, the Ferrari boss said he couldn't care less. He hadn't spent all that money on increasing engine life for nothing.
In a perfect world, as per Christian Horner and Sebastian Vettel, F1's engine would be a V12, plain and simple. The likes of Cosworth and Mario Illien could then get in on the act, supplying whoever wished to buy from them. Any manufacturers wishing to compete would be very welcome, if not, sayonara. A pipe-dream? Yes, of course, but does anyone doubt it would bring back the fans?
Emphatically, they have never taken to these hybrid engines, but that is only part of the problem. Paddy Lowe recently pointed out that the engines aren't the biggest issue. The biggest issue is the current cars' inability to race, thanks to the joys of 'aero'. A couple of years ago, NASCAR, facing a similar dilemma, opted to reduce downforce, and the racing greatly improved. For 2018, IndyCar is following a similar path. Sooner rather than later – Formula 1 must do the same. It needs to put an end to processions of cars, such as we saw in Abu Dhabi.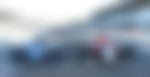 Much has been made this year of the world championship fight between Hamilton and Sebastian Vettel. Assuredly it was good. After three seasons of absolute Mercedes domination, to see Lewis facing opposition from other than his team-mate. The Ferrari resurgence, so long anticipated, was stronger than expected. Many a time Vettel went into a race with the quickest car.
Hamilton it was, though, who in the end won conclusively. Given he was helped by Ferrari's operational failings, as well as Vettel's occasionally intemperate behaviour. Despite all this Lewis himself was better in Formula One 2017 season than ever before.
Interestingly, both Hamilton and Vettel seem to flourish best with a firm number two in the other car. Overall, Valtteri Bottas did a sound job for Mercedes. Sometimes he excelled, but routinely he was not the threat that Nico Rosberg had been. In this changed environment, a newly serene Hamilton thrived. Similarly, Vettel has good reasons for keeping the fading, apolitical, Kimi Raikkonen at Ferrari.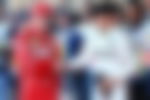 Fundamentally, you needed a Mercedes or Ferrari in 2017 to win. And therefore, Renault users remained at a disadvantage. But still Red Bull, after developing an initially disappointing car, sometimes threatened. Ricciardo and Max Verstappen both winning in 2017.
2017 was the year in which the scarily quick Verstappen truly bloomed. Precisely aware of
how good he is, Max is in awe of no-one, and nor should he be. But he manages his innate aggression well, saying what he thinks in words of one syllable, but without brattish arrogance. A series of Renault failures drove him to distraction this season, but took no toll on his motivation: at 20, his future looks limitless.
It says much for Verstappen's team-mate that he didn't allow himself to become at least a little overwhelmed. Along with Bottas, 'Danny Ric' is the most well-balanced driver in the paddock. If he couldn't equal Max in qualifying, on race day he remained a match for anyone. And his incisive overtaking moves remained as breathtaking as ever.
The financial gulf between the big three and the rest, as we know, is immense. But Force India knows a thing or two about working with loaves and fishes. The team once again excelled in 2017. By making the most of a good chassis, a Mercedes engine, and a pair of drivers who really did push each other all the way.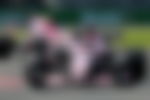 Sergio Perez has matured into a fine grand prix driver, after uncertain times earlier in his career. He is aggressive and opportunistic, yet better than most at looking after tyres.
Down the road, though, it is his team-mate who will go further. Although outqualified more often than not by Perez, newcomer Esteban Ocon had a startlingly impressive season. There is about him that indefinable something that separates the special from the rest.
A gentle demeanor in the paddock emphatically does not carry over to the track. If, as expected, he shines even more in 2018, it is easy to envisage him the following year at Mercedes.
For Williams, it was an up and down season. Felipe Massa, instantly called back from retirement after Bottas' unexpected move to Mercedes, doing his usual sound job. Newcomer Stroll still has a lot to improve and prove.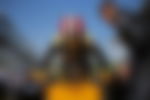 Nico Hulkenberg, at last in a factory team, greatly impressed everyone at Renault. He revelled in Pirellis that lasted long enough to let him go racing. He made great strides making the most of a car that improved significantly through the season. Too many indifferent showings sadly cost Jolyon Palmer his place before season's end. At Austin, in his first drive with the team, Carlos Sainz was stunningly impressive. This is a strong pairing for 2018.
Sainz had a negotiated departure from Toro Rosso and Daniil Kvyat's had a harsh dismissal. Pierre Gasly and once-dropped Red Bull man Brendon Hartley came in for the last few races, and will drive for the team in 2018. The team will now be powered by the Honda engine finally abandoned by McLaren.
Ironically, in the closing races of the season, Honda's reliability markedly improved. Thus allowing McLaren's excellent MCL32 to score a few points. But horsepower remained in lamentably short supply. After three years of this, enough was clearly enough.
ADVERTISEMENT
Article continues below this ad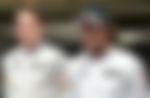 Vandoorne, while obviously a star of the future, looked unconvincing in the first half of the season. But the Belgian picked up well in the second. Alonso every weekend wrung the neck of his car because that's him: the ultimate racing warrior, he can do no other.
That leaves us with Haas and Sauber. Romain Grosjean, once – like Hulkenberg – in the frame for a Ferrari drive, continued to disappoint. Kevin Magnussen had the better of him more often than usual. Pascal Wehrlein invariably had the better of Marcus Ericsson, whose sponsors keep him – rather than Marchionne's choice, Antonio Giovinazzi – at Sauber in 2018.
ADVERTISEMENT
Article continues below this ad
Closing note, and one to ponder. In 2017, the first year of Liberty's F1 ownership, the company has spent considerably on recruitment. As a result, end-of-season monies paid to the teams are down (by $43million) for the first time in eight years. It has not gone down well.
2018 will be interesting for things both on track and off it. March couldn't come faster enough.