Formula One Looking at an Expanded Grid in the Future
Published 03/11/2019, 11:35 AM EDT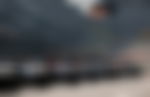 ---
---
According to the latest developments, FIA president Jean Todt wishes to increase the grid capacity in Formula One. However, the Former Ferrari boss is facing stiff resistance from the sport's current teams.
ADVERTISEMENT
Article continues below this ad
As of now, for the last three years, 10 teams have competed in Formula One. This number will remain as it is for the new F1 season, commencing this weekend. In a recent interview with Sky F1, the Frenchman admitted that he wants to increase that number.
"It's always a long debate," he mused. "At the moment we have 10 stable teams."
ADVERTISEMENT
Article continues below this ad
"As you know we are talking together with the commercial rights holder [Liberty Media], with the teams, about the renewal of the Concorde Agreement [beyond] 2020. And we are considering a lot of things."
For the 73-year old, on a personal note, it would be preferable to field 12 teams. However, he admitted that the current team principals are not in favour of such a move. This is because it will spread the financial distribution even thinner. Todt also revealed that it was the Formula One Management's intention to expand the grid.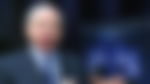 "At the end of the day the most important is not so much the number of teams it's the quality of the team and the quality of the show. So that's something we do fully agree together with Formula 1, with Chase Carey, with his team and we are working very closely together."
ADVERTISEMENT
Article continues below this ad
Sometime ago, Alfa Romeo team principal Frederic Vasseur spoke to RaceFans about F1's current financial model. The Frenchman labelled the model as "unsustainable" for more than half the grid. The 51-year old also claimed that it would be difficult for new teams to enter the sport.
Vasseur said, "The situation to take over this kind of company today is… I don't want to say unrealistic, because you will always find someone able to do it, but it's challenging."
ADVERTISEMENT
Article continues below this ad