Fortnite: 10 Anime Collaborations Fans Would Love to See
Published 05/06/2021, 2:39 PM EDT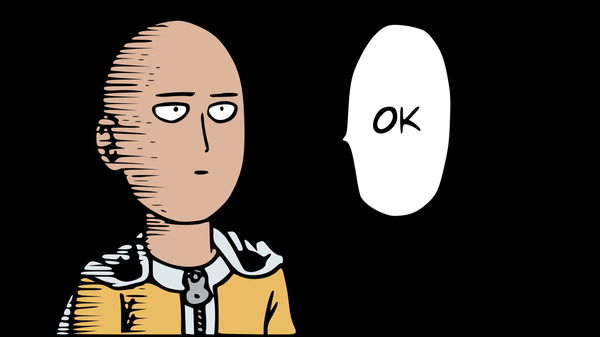 ---
---
Recently, a confidential document pertaining to the erstwhile Apple vs. Epic Games partnership has come to light, revealing a lot of plans that Epic originally had for Fortnite. Among other things, this document mentioned plans of bringing iconic characters into the game. According to the document, Epic had originally planned on adding a Naruto Uzumaki skin as well. This move would have hit home with almost all the anime fans out there.
ADVERTISEMENT
Article continues below this ad
However, that got us thinking: what other anime collaborations could have been similarly successful in Fortnite?
Now, this brought a lot of names to our minds. But we needed to remember that the characters and the anime itself will have to be relevant to the nature of the game. For instance, although Yagami Light is an iconic character from Death Note, he will be out of place in a game that essentially belongs to the genre of action.
ADVERTISEMENT
Article continues below this ad
Further reading: Fortnite: Could Naruto Collaboration Also Bring Jiraiya, Sasuke, Kakashi Hatake and Others to the Battle Royale Island?
10 anime collaborations that fans would have loved in Fortnite
Bleach
With talks going around about the Naruto x Fortnite crossover, this list can never be complete without Bleach. This one is right up there with Naruto in the 'Shounen Hall of Fame', so to speak.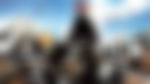 Bleach features a roster of powerful characters (not to mention stylish), which would make a really great addition to the inventory of skin sets in Fortnite. We cannot think of a single reason why a Zanpaktou-wielding Kurosaki Ichigo cannot be seen slaying enemies on the map. The skin set can also feature a half-Hollow Ichigo as an alternate cosmetic.
This crossover would have even more relevance when the anime makes a return after eight long years, with the much-coveted 'Thousand-Year Blood-War' arc.
One Piece
Now, this one would have been a really easy crossover, in terms of the storyline. Picture this: Zoro sets out on a voyage and loses his way (again), only to find himself on the Fortnite island. Jokes apart, One Piece is yet another iconic anime that deals with pirates. The anime features some of the most popular characters in the whole anime fandom. It belongs to the 'Big Three', along with Bleach and Naruto.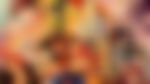 Dragon Ball Z
This has to be one of the most obvious additions to the list. Epic can play it one of two ways. It can either add the skin sets of some of the most iconic characters, or they could introduce some of them into the game as NPCs. Fighting Goku to get a Mythic weapon? We will die trying.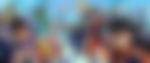 One Punch Man
Now, this is something fans have been wanting to see in the game for a long time now. Although there is no way the devs can add the powers of Saitama to the game, a skin set would be something to cherish dearly. Wearing the minimalist yellow outfit is enough for us fans to feel the 'inexplicable' power coursing through our veins. After all, we are heroes "for fun", right?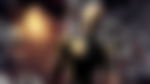 Shingeki no Kyojin (Attack on Titan)
It is unfair and a shame if we talk about animes that deal with action and then leave out Attack on Titan. Now, this one will give Epic a lot of options. They could include some of the titans as the NPCs. Furthermore, they could even make it so that the Titans drop items (no, not bodies, Eren) when they die. Another approach could be in the form of skin sets. We do not think anybody would mind taking enemies out donning the Survey Corps outfit.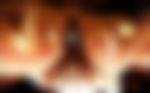 Tokyo Ghoul
Once again, this anime would make a really beautiful skin set. Each character from the series has their distinct clothing style and would have made some of the best-looking skins in Fortnite. As an added perk, you could slay your enemies while asking them "What's 1000 minus 7?" (bonus points for cracking your index finger)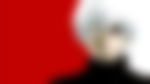 Jujutsu Kaisen
This one is a rather new addition to the roster of Shounen titles out there. However, it was quick in building quite a substantial fan base for itself. The title features a huge list of powerful characters that would make for fine skins on Fortnite. Personally, we would give anything to watch Sukuna or Satoru Gojo clobber opponents like it's their job (it kind of is).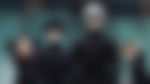 Full Metal Alchemist: Brotherhood
One of the most iconic anime series ever, we believe both Alphonse and Edward would make for fine NPCs in the game. As for skins, we believe an Alphonse skin set would hit home with the fans really well.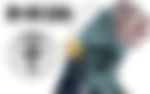 My Hero Academia
Now, this one is a treasure trove of potential skin sets. The unique hero outfits and the iconic characters will make for fine in-game skins in Fortnite. The only that can make it even better is if the game granted you extra XP for every time you yelled "Deku!" while wearing the Bakugou outfit. If only.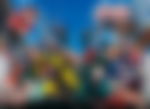 ADVERTISEMENT
Article continues below this ad
Last but not least: How about a Fortnite x JoJo's Bizarre Adventures collab?
If iconic and eye-catching (read 'bizarre') is what Fortnite looks for in a potential skin set, JoJo has lots of them. Almost the entire fandom knows how good this is as a show, so we will not delve into that. Speaking strictly in terms of appearances, we believe players would kill to get outfits and cosmetics based on JoJo's Bizarre Adventures. However, as part of the unwritten rule, you will have to yell "Jotaro!" at the top of your voice, if you land the hypothetical Dio outfit!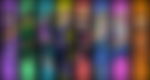 ADVERTISEMENT
Article continues below this ad
Well, ten is a pretty small number to include all the titles we had in mind. So, we pass the question on to you: Which anime collaborations would you like to see in Fortnite?