Fortnite 14.40 Update Will Reduce Game Size Significantly
Published 10/21/2020, 11:50 AM EDT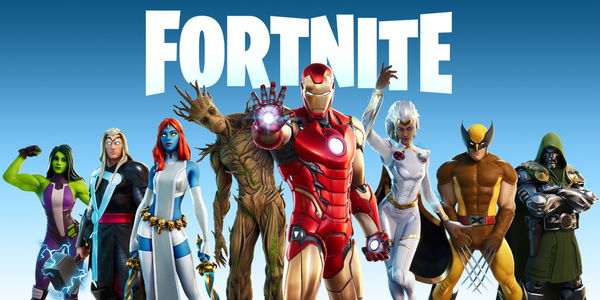 ---
---
The 14.40 update patch for Fortnite is here, and it aims to make a major change in the game. Over the years, the size of the game has been increasing significantly. Currently, the game requires around 90GB of space. Now, this is not surprising, given the amount of content Epic Games adds to the game on a fairly regular basis.
ADVERTISEMENT
Article continues below this ad
Further reading: Epic Games Warns Player After Cheating Incident in Fortnite Competitive
However, this 14.40 update patch includes files that will optimize the game files and somewhat tidy up the storage space it takes up. Although, the update patch itself will be larger in comparison to the other patches.
ADVERTISEMENT
Article continues below this ad
The new Fortnite update aims at tidying up the game files and reducing space
The Fortnite Status Twitter handle posted a tweet announcing this earlier today. This 14.40 update patch will be 27GB in size. Looks like the update will optimize the occupied space only for the PC version of the game. As a result, the update will also be this big for the PC version only.
ADVERTISEMENT
Article continues below this ad
Please note the patch size will be larger than normal on PC (approx. 27 GB). This is to make optimizations on PC resulting in a massively reduced Fortnite file size (over 60 GB smaller), smaller downloads for future patches, and improved loading performance.

— Fortnite Status (@FortniteStatus) October 20, 2020
Fortnite started off with a size of around 18GB on PC. The regular addition of content resulted in it growing into a whopping 90GB game. This latest update aims at reducing the size of the game by around 60GB. Moreover, it will see to it that even the future updates do not use up too much space.
ADVERTISEMENT
Article continues below this ad
Needless to say, players wanted this move for a long time as many have been struggling to accommodate the game. It certainly does throw PC players into a fit of rage when they see that the PS4 version of the game has a 7.5GB download size and has an install size of roughly 10GB.
This update will probably usher in all that is new in the game for Halloween, including new LTMs, and lots more. As the current Marvel-themed season is drawing near to its end, players are eagerly waiting for the final showdown between Earth's mightiest heroes and Galactus.